Call Now to Set Up Tutoring:
(720) 305-6032
Work With The Perfect Tutor For You
Our interview process, stringent qualifications, and background screening ensure that only the best tutors in Westminster, CO work with Varsity Tutors. To assure a successful experience, you're paired with one of these qualified tutors by an expert director – and we stand behind that match with our money-back guarantee.
You select the time and location, and expert tutors develop the strategies to help you meet and exceed your tutoring goals.
Westminster, Colorado, is home to more than 100,000 residents. It is just a short distance away from Denver, the state's capital. Westminster has the 7th largest population of all the cities in Colorado. The Big Dry Creek Trail is one of the longest in the area, with a great number of other trails and open space areas found nearby.

Several high schools are located in Westminster. The Academy of Charter Schools is one of the top ranking options, boasting a graduation rate of 89 percent. The institution far exceeds state expectations in English, with more than 71 percent of students proficient in the subject. Westminster High and Hidden Lake are the two high school options in the public school district formerly known as Adams County School District 50. Westminster, CO, tutoring could help you pursue academic excellence and surpass your goals. While English may be a well-known subject for many, Math is a different story. You can also receive face-to-face tutoring in Math to pursue your best test scores overall.

One way to potentially improve the chances of getting accepted into a prestigious school, such as Belleview Christian College in Westminster, or Colorado Technical University in Colorado Springs, is by using online or in-home Westminster, CO, tutoring for private test prep and instruction. A private Westminster, CO, tutoring session can give you expert in-home or online instruction to potentially help you improve in your test prep or course. Test-taking strategies and guides will ensure you have the best tools available to do your best, no matter what the subject is.

When you need a break from studying, Westminster has a lot to offer. Bowles House is a unique museum in the area. The brick house was named after Edward Bowles, who was partly responsible for making the Colorado Railroad a success. The Westin Westminster is another sight to see, with 13 stories reaching toward the sky. This hotel offers views of nearby parklands, and even the Rocky Mountains.

Westminster also has the Butterfly Pavilion, which is operated as a non-profit. It is essentially an insect zoo, with over 5,000 creatures to see. Upwards of 1,500 butterflies live in the tropical rainforest exhibit. A garden and nature trail takes you through an incredible journey, with many insects to see along the way. Weddings and other events are also held at the pavilion, as it provides a beautiful backdrop for the occasion.

Ready to improve your testing skills and learn helpful strategies? Online or in-person Westminster, CO, tutoring might help you stay on top of your test prep goals.
Recent Tutoring Session Reviews
"Today was a bit of an introductory session with the student because on her info page it says that she is in 12th grade, so I assumed she had already taken the SAT and knew which sections she struggled with; however, she is in 11th grade and was not familiar with the SAT format yet.  So instead of going straight to sections that she knew were challenging for her, we skipped around in the SAT prep book and worked through sample problems together.  Ideally, I would like to get a bit more done during a session, so I assigned her a practice test to do before our session on Thursday.  The next session should undoubtedly be more productive once I know what she needs help studying."
"Student 1 had a much better attitude this evening and made a lot of progress with the letter c. He continues to make comments that demonstrate confusion with the direction of letters, though.  We will continue to improve his accuracy with routine practice.

Student 2 had great success with spelling words that use the doubles final consonant rule. He was able to use his knowledge of syllable types to understand the reason why to double the consonant or not."
"The student and I focused quite a bit of attention on vocab. I reiterated the importance of retaining words by showing him how many words he would have gotten right on the vocab sections if he had only remembered the words we have been going over. All in all, though, he did quite well on the critical reading sections nevertheless. He is still having some trouble with certain types of questions, which we have been going over in detail. We did a section of Writing as practice, focusing on the sections we didn't get to on Saturday, and he did very well, as usual. At the end, we did a small amount of math practice, but focused only on the topics he had trouble with before."
"We covered what will be on the student's test and how many minutes she has in each section. We covered math for an hour; I explained some concepts and taught her some tricks in order to answer a question faster and in a more proficient way. We also covered science for an hour, and during this hour I taught her how to avoid answering the most common wrong answers."
"In this lesson the student and I focused exclusively on the Math section of the ACT. He took a HSPT Math section test from another test prep book and we discussed the answers he got wrong after he finished. He completed the test with eight questions left unanswered. We discussed how to do the problem solving questions primarily, and focused heavily on questions dealing with percents and interest rates. At the end of the lesson I assigned him a practice quiz that I created for homework before our next lesson."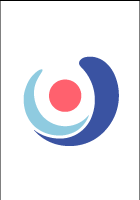 "During today's session, we worked on identifying themes and motifs in "The Remains of the Day" so as to ensure that the student would be well prepared for his upcoming essay. Since he had only just gotten a copy of the book, today was the first time we had discussed it in any significant depth. As such, the discussion stretched for most of the session. The themes we identified included dignity, tradition v. technology and change, and service. Motifs included science and biblical references. Over the course of our discussion, I had him identify and highlight important passages, and compose a list of the themes and motifs we discussed. His essay is due next Thursday, and so my thought was that it would be extremely helpful for him to have some kind of written record of our discussion to serve as a starting point for writing the essay. Of course, I will also work closely with him on the essay over the coming week."
"Topics covered for math include defining polynomials and their degrees and rearranging polynomials in descending or ascending order. Topics covered for Spanish include house vocabulary and writing.

Progress achieved was a displayed understanding and fluency in defining polynomials and rearranging in their degrees. For Spanish, a house project and flier was created, labelled, and written using house vocabulary."
"We started working on basic measurement concepts. The student needs to work on converting feet into inches. We also did word problems using concepts we have been covering this year. He has mastered most concepts but needs practice breaking multi-step problems down to solve them."
"The student and I worked on trigonometry. She was quick with the concepts and homework problems. He had a few questions regarding adding complex fractions, and we solved several problems together before he was again able to solve independently."
"The student had several questions about multiplying fractions, reducing fractions, improper fractions and dividing a fraction by a whole number. I feel he thoroughly understand when we were done reviewing. Then I had him read to me out loud and write about the next possible step in development of the plot in a recreational book he is reading. He finds it difficult to put his thoughts down on paper and I would hazard to guess that he is a couple of years behind his grade level. We will be working on his fluidity, sentence structure, punctuation, spelling and "selling the sizzle" in the weeks to come. He is a wonderful, willing, and very bright student, a pleasure with whom to work."
"The student and I worked on a fairly complicated English assignment that he has due on Wednesday. The assignment is to write 4 short essays that use certain grammatical rules."
"It was clear that the students spent quite a bit of time working on their Spanish over the week. They were well prepared with the homework and were better with verbs and vocabulary. We started with a warm-up with the days of the week and routines to review verb conjugations. Then we went over the reading homework, reading it together and discussing it as we went. Then we did presentations with the other taking notes to recap the presentation orally and written. We practiced quite a bit of speaking during this time. Next, we looked at the verb "ser" and some of its main uses. The homework for this week are mini-dialog's (ser y de compras), alphabet practice, and some exercises in their book."
Call us today to connect with a top
Westminster Tutor
(720) 305-6032