Call Now to Set Up Tutoring:
(512) 309-7444
Work With The Perfect Tutor For You
Every San Marcos tutor must meet our high standards for qualifications, pass an interview screening, and submit a background check. From this elite group, a Varsity Tutors director helps pair you with a tutor ready to meet your individual needs – and we stand behind your satisfaction with our money-back guarantee.
Skilled tutors develop lessons to meet your individual needs. One-on-one tutoring sessions are held at a time and location of your choosing.
San Marcos is a city located in Hays County, Texas, with portions of the city that extend into Guadalupe and Caldwell Counties. It is located between San Antonio and Austin, and is approximately an hour's drive to each city. The population of San Marcos is 58,900, and it has been named one of the quickest-growing cities in the country.

Public schools in San Marcos are part of the San Marcos Consolidated Independent School District. There are two secondary education institutions in the city, San Marcos High School and Phoenix Academy. The school district is a well-funded system of schools which has been praised by the Texas Education Agency. Students at both institutions are challenged through engaging curriculum that prepares them for success outside of secondary education. No matter which school you're a part of, professional in-person or online tutoring in San Marcos, TX, is a great way to work to improve in your class or test prep.

San Marcos is also home to the San Marcos Baptist Academy, a private college prep school that provides secondary education. The academy has excellent programs designed to give students the skills needed to succeed in the university setting. Students at SMBA are provided with a challenging curriculum that works to promote excellence. With the assistance of tutors in San Marcos, TX, students might be able to improve their chances of acceptance into the nation's top colleges and universities by working with one-on-one instructors to understand the academy's programs.

Texas State University, a public four-year school, is located in San Marcos. In addition, the University of Texas at Austin is only 30 miles away from San Marcos. Both of these schools have excellent programs that accept top-performing students. One way to potentially improve the chances of getting accepted into a prestigious school is by using online or in-home San Marcos, TX, tutoring for private test prep and instruction.

San Marcos has a variety of entertainment options for you to explore. If you are interested in sports, you can watch the Texas State football team play their home games at Bobcat Stadium. You can also enjoy boat tours and fishing trips along the San Marcos River.

Having a proper understanding of the material covered in your high school courses, especially on test day, is an important component of academic success. Whether you are going to a prestigious elite university or a community college, private online or in-home tutoring and instruction from a San Marcos, TX, tutor is a good idea to help you with your test prep and courses.
Recent Tutoring Session Reviews
"Today was primarily an organizational and planning day for the student and I.  We came up with specific strategies to study for each of his subjects and drew up a schedule as well.  We also started putting together a study guide for Geometry."
"Today we began our session with the difference between "ar" and "are" sounds.  The student  did a great job identifying these sounds and the differences between them. We then moved on to calendar work -- we practiced identifying days in December and naming the dates. We finished with some mixed math;  she had a little trouble at first identifying whether a problem was addition or subtraction, but by the end of our practice, she was very aware of the plus and minus signs and did a really great job!"
"The student and I worked on division of complex polynomials with radical/repeating roots.  We did about an hour of Chemistry homework where he worked hard to understand molar ratios and limiting reagents."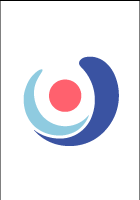 "The student and I went over a few types of problems on her Pre-Calc Probability worksheet (reviewing for a test). We did probabilities involving combinations, and ones with P(s)/P(f) set-up. Generally she feels more confident about the material."
"The student and I looked ahead to the next couple of sections he will be working on.  We worked on finding the area of different geometric figures.  We also practiced problem solving with area."
"The student and I reviewed some techniques on the science section regarding where the questions direct him to look for the answer. We switched back over to math at his request just to continue practicing problems."
"The student's material arrives Thursday, so we structured the session around the official guide to his exam. We paid special attention to the essay portion, and the necessity of staying concentrated and focused throughout the duration of the exam."
"We finished reviewing the rest of the direct object pronouns, and then I had the student go ahead of the class and we went on to the next unit.  We started reviewing some new vocabulary words, and I had him write them down on note-cards.  I also asked him to do an exercise in his packet.  We finished the lesson by having him translate from English to Spanish and Spanish to English.  He did very well!!!!!!!!!!!!!!"
"Math:  Content - histograms.  Discussed homework, not many problems to work.

Social Studies:  Content - review sheet for industrial revolution and Western expansion.  Took concepts straight from book, explained how to put concepts in his own words.  Talked a little about plagiarism."
"Covered math (2 new topics for the student that she'd never gone over with a previous tutor- permutation shortcuts and sequence shortcuts). Went over a science section, reviewing the problem passages with my logic (when to skip to graphs, to questions, etc.). Finished with an English review: fewer and fewer mistakes on questions, but we had some grammar issues to go over (pronoun, comma) that she rarely makes."
"We talked about what the student found challenging when she took the SAT in November. Based on this, we mainly focused on writing multiple choice and reading sections. We discussed specific grammatical principles (to be expanded on in future sessions) as well as overall test-taking strategies."
"I used a set of cards with the student, and we played a game where he would count out the number of circles or sticks on the card in Mandarin. I then taught him the characters for numbers 1-9 and had him run through the cards a few times."
Call us today to connect with a top
San Marcos Tutor
(512) 309-7444
Nearby Tutors:
Thousand Oaks Tutors
,
Windcrest Tutors
,
Hollywood Park Tutors
,
Helotes Tutors
,
Leon Valley Tutors
,
Alamo Heights Tutors
,
Kirby Tutors
,
Converse Tutors
,
Scenic Oaks Tutors
,
Universal City Tutors
,
Schertz Tutors
,
San Antonio Tutors
,
Boerne Tutors
,
Fair Oaks Ranch Tutors
,
Bulverde Tutors
Nearby Cities:
Thousand Oaks Tutoring
,
Windcrest Tutoring
,
Hollywood Park Tutoring
,
Helotes Tutoring
,
Leon Valley Tutoring
,
Alamo Heights Tutoring
,
Kirby Tutoring
,
Converse Tutoring
,
Scenic Oaks Tutoring
,
Universal City Tutoring
,
Schertz Tutoring
,
San Antonio Tutoring
,
Boerne Tutoring
,
Fair Oaks Ranch Tutoring
,
Bulverde Tutoring