Call Now to Set Up Tutoring:
(310) 617-6847
Work With The Perfect Tutor For You
Only the best Cypress tutors are able to work with you. The tutors go through a rigorous interview, possess excellent teaching skills, and pass a background check. From this elite group, an expert director will help you find the best tutor to meet your individual needs – and we stand behind your satisfaction with our money-back guarantee.
Exceptional tutors individualize all lessons to address students' specific academic needs. Tutors provide personalized, one-on-one tutoring in the comfort of your home, online, or wherever is convenient for you.
Cypress, CA, is located in Orange County, part of the Southern California region of the United States. Although this area was originally settled as farmland that was most often focused on dairy production, the population growth in "The Southland" transformed Cypress' surroundings into a densely populated urban center. Cypress is in a highly developed part of the county, surrounded by a number of communities that include Anaheim and Long Beach. It sits adjacent to the Los Angeles/Orange County border, allowing easy access to the nation's second most populous city.

The Anaheim Union High School District oversees the secondary education in Cypress, and the system features standouts like Cypress High School, honored as a California Distinguished School, and exclusive Oxford Academy, which selects students based on individual test scores. If you are interested in private test prep instruction, Cypress tutoring is a great solution. It is available either online or in-home. Students headed for college can apply to famous Los Angeles institutions like USC or UCLA, which prepare their alumni for long term success. These top schools might be a possibility if you reach out to private tutors in Cypress, CA, for tutoring either in-home or online, to receive subject instruction or test prep.

Although sometimes overshadowed by Los Angeles to the north, Cypress' Orange County region has much to offer. The city itself hosts a concert series in the summer, featuring tribute bands that celebrate acts like the Beatles, Elvis, and Bruce Springsteen. Disneyland is in neighboring Anaheim, long touted as "the happiest place on Earth." Across the street, Disney also hosts the California Adventure Park, which offers a number of thrill rides themed around the state. Located in the same area is Downtown Disney, which is home to dining and shopping options that you can access by foot. It's easy to spend more than one day in the Disney-related environment, so multi-day passes are available for visitors, and annual passes can be purchased by locals.

Sports fans don't need to travel north for professional athletic action - Anaheim boasts MLB's Angels and the NHL's Ducks among its residents, and Cypress itself is home to the Los Alamitos Speedway (despite being named after a neighboring town). If you're the type that prefers participating in the action, fishing, horseback riding, and scuba options are all close to Cypress. You won't be bored spending time in Cypress.

Tutors in Cypress, who offer tutoring sessions either in-person or online, can provide you the test prep assistance to potentially improve on test day. Tutors in Cypress, CA, are a great way to work to improve.
Recent Tutoring Session Reviews
"Today the student worked through his homework for his section on parabolas. He did well when attempting to find the vertex, and finding the y coordinate."
"The student and I did an overall review before her SAT on Saturday. We went over Critical Reading strategies and basic grammar rules. Sentence improvements were the biggest area of focus. She needs to make sure she compares answer choices and doesn't get stuck or slow down on one answer choice."
"We were all thrilled that the student got a 94% on his quiz last week after his tutoring session! Today we went over the material that will be covered on the next quiz, which is: rational functions in the form P(x)/Q(x), finding their horizontal and vertical asymptotes, determining their end behavior, and graphing them. We worked both with sketching graphs, and graphing with calculators. He is progressing nicely."
"The student and I covered vectors and 2 dimensional motion in kinematics, and we reviewed her previous exam dealing with vectors and position/velocity/acceleration vs time graphs. She is a bright student, and seems to just need some backup in what she has learned in class. She also has a positive attitude and is quick to catch on to what we're going over."
"Today we worked on vectors, momentum, and kinematics. The student needed help slightly in setting up questions. She maintained a positive attitude during the session. I included strategies to simplify momentum. I did watch the student successfully complete each question in her review packet. I look forward to our next session for either physics or precalculus."
"Today, I started by asking the student questions about the previous reading. That went well, as she was able to digest and share the material she read. The new story I gave her in Spanish was a bit challenging, and I will have to find other strategies to build up Spanish vocab. I also tried to have she and I portray different characters in the book, which is perhaps a strategy I could use to make the material engaging."
"We worked on math multiplication with regrouping. We also read passages and answered comprehension questions regarding the passages. We then practiced math multiplication facts by multiplying two digits by two digits."
"Today was the first meeting to work with the student, preparing her for the Middle Level SSAT. She has excellent fundamentals in Math and Language Arts. She is good with her math facts and is methodical in processing through all problems. We covered about one-third of the math terms she should be comfortable using and interpreting. We practiced problems including all operations, PEMDAS, perimeter, area, circumference, place value, & started working with negative numbers (which is a new topic for her.) She understands basic grammar and picked up the analogies quickly. She will learn new words these next few weeks, and she has a good vocabulary at present. She did well on the practice reading comprehension exercises. Her parents will use the online practice diagnostics, having her work on a chunk per night for a moderate amount of time."
"We spent the first portion of our session covering the basic terms and notation in use for differential equations in the student's new unit. Then, the first problems we worked together were a little rocky, but the student quickly got the hang of it when she realized "it's not that hard." We need to make sure she's comfortable with exponential equations and integrals, because they play a major role in differential equations. If she stays on track with upcoming sections, I think she's in for a strong performance on the test."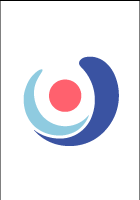 "The student and I reviewed for her upcoming exam. We discussed chemical reactions: single and double displacement, composition and decomposition reactions, combustion, among others. We went over the necessary steps and known reactants/products for each type of reaction. She was preparing herself with notecards to study for the next few days before the test."
"We went over the student's last test, which included problems on relative and absolute mins and maxes, critical points, and definite integrals. We also finished up different methods of solving Riemann sums, including the trapezoid rule. I used his test to explain common mistakes in arithmetic or algebra, and how to avoid them. This seemed to be his biggest problem on the last test; he would get the calculus all right, but have points taken off for making a mistake in the algebra. He seems to have made real progress in understanding the calculus concepts underlying the problems, though, and it appears he doesn't leave questions blank as on previous tests."
"Today we worked on factoring quadratic equations. The student did very well and learned the techniques quickly. This was one of the best sessions I have had with him. He was focused, engaged and as a result, he did very well!"
Call us today to connect with a top
Cypress Tutor
(310) 617-6847
Nearby Tutors:
Malibu Tutors
,
Pacific Palisades Tutors
,
Oxnard Tutors
,
Woodland Hills Tutors
,
Santa Clarita Tutors
,
Thousand Oaks Tutors
,
Simi Valley Tutors
,
Ventura Tutors
,
Camarillo Tutors
,
Moorpark Tutors
,
Santa Paula Tutors
,
Agoura Hills Tutors
,
Calabasas Tutors
,
Port Hueneme Tutors
,
Fillmore Tutors
Nearby Cities:
Malibu Tutoring
,
Pacific Palisades Tutoring
,
Oxnard Tutoring
,
Woodland Hills Tutoring
,
Santa Clarita Tutoring
,
Thousand Oaks Tutoring
,
Simi Valley Tutoring
,
Ventura Tutoring
,
Camarillo Tutoring
,
Moorpark Tutoring
,
Santa Paula Tutoring
,
Agoura Hills Tutoring
,
Calabasas Tutoring
,
Port Hueneme Tutoring
,
Fillmore Tutoring