We are open Saturday and Sunday!
Call Now to Set Up Tutoring:
(404) 704-6763
Work With The Perfect Tutor For You
Our interview process, stringent qualifications, and background screening ensure that only the best tutors in Canton, GA work with Varsity Tutors. To assure a successful experience, you're paired with one of these qualified tutors by an expert director – and we stand behind that match with our money-back guarantee.
Each tutor skillfully differentiates instruction to meet his or her students' needs. Tutors provide one-on-one sessions when and where you feel most comfortable.
Canton, Georgia, is located 40 miles from Atlanta and has a population of approximately 23,000. The Etowah River cuts through the heart of the city.

Sequoyah High School is ranked among the top 50 schools in the state and is located in Canton. The High School offers Advanced Placement courses and exams and is within the Cherokee County School District. Tutors in Canton look forward to tutoring you for your course or test prep, either in-home or online. You might benefit from online test prep and tutoring in Canton. Less than ten miles away, in the city of Waleska, is the Reinhardt University. Up the road a little farther in Atlanta, you will find Georgia State University, Emory University, and many others to choose from. Hoping to further your education through private instruction? Tutors in Canton, GA, provide online or in-home private tutoring and instruction to help you with test prep to pursue admission to a prestigious school.

Tour the beautiful wooded scenery of Canton by horseback at Georgia Frontiers. Offering horseback riding tours for both the advanced and the inexperienced, you can choose between an hour, hour and a half, or two-hour tour ride. If you prefer to explore by foot, you will want to visit Hickory Log Creek Reservoir. The reservoir stretches over 400 acres and allows for kayaking, canoeing, and boating. For a glimpse at the past, stop by Tanglewood Farm, complete with a Wild West town. The farm also has a petting zoo featuring miniature animals. Walk through the old town buildings, grab a snack from the snack shop, then see the miniature cows, sheep, horses, goats, pigs, and donkeys. There is even a riding stable for children's pony rides. Canton also houses the Etowah River Park, located on the shore of the Etowah River. The park has an amphitheater, track, playground, and a bridge over the river connecting to walking trails. The first Friday of each month is celebrated in downtown with a different theme. The celebration, appropriately named First Friday, features music, live performances, and family fun; art galleries, studios, shops, and restaurants are all be open. For indoor fun, visit Crescent Farm. The farm features historical Edgewater Hall, also called the A.L. Coggins House. The building is a massive house built in 1922, also located on the farm is the original Rock Barn. The Rock Barn was built in 1906 using rocks from the nearby Etowah River and can be rented out for dances, weddings, and parties.

Is your goal to become a student at one of the many nearby universities? You will find that personal tutoring in Canton, GA, might help you exceed your expectations.
Recent Tutoring Session Reviews
"Today the student and I worked on geometry concepts that will appear on her next text. More specifically, we completed parts of a practice test together, which included proofs, similar and congruent triangles, and parallelograms. She had a great attitude and was eager to improve her geometry skills. I will be emailing her more material to work on while she is out of town. I hope that I helped her understand problems she was struggling with and that I can continue to help her improve."
"Today we worked on several science assignments. We got through two quizzes and one unit exam. The student did well on all of the assignments. He understands the material with no issues."
"For the student's test tomorrow, we covered concepts on lines, complex numbers, quadratic equations, parabolic equations (finding vertex and symmetry axis), and linear programming. He has good math background and very nice attitude for learning,"
"The student had a test the next day in AP Calculus, so we walked through her notes and talked about the major concepts and definitions at play. Then we finished her exam review packets and she began reworking homework assignments. The topics we covered were limits as derivatives, tangent line slopes, secant lines, differentiability, and notation for functions and derivatives."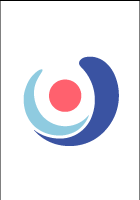 "We reviewed linear sets using elimination and replacement. For the most part, the student's instincts were good. We focused on using common sense to determine the most efficient way to modify the given equations and proceed with solving for both x and y. This was our first session, so the goal was to establish a game plan for the semester moving forward. We agreed to ask his teacher for extra credit and, more specifically, how he could improve his grade to a "B.""
"The student made flash cards and had reviewed them. She made significant progress memorizing the historical figures and geography. We reviewed her test study guide and I quizzed her on the important information. I think she will do great on her test!"
"The student received her exam on exponents back and since that was our focus at our first session, we reviewed the missed question and also discussed importance of sticking to a method for solving problems as well as some test strategies. We then continued going over factoring with polynomials and practiced with some word problems. I gave her some additional practice sheets on multiplying and factoring polynomials."
"We covered how to deal with inequalities with expressions containing absolute values and how to solve for these variables. In addition, we took the time to review exponent laws with variables. We even went ahead into the upcoming chapter on monomials, binomials, trinomials, polynomials, and degrees. Most of the practice was on naming the expressions based on the degrees and number of terms, along with rearranging the polynomials into standard form."
"The student's first session went really well. I had her do a short diagnostic test to get a sense of some basic techniques and the general format of the exam. It doesn't tell much about her score (only a full practice test would), but it was for general format and introduction. Then we worked on reading. We went over some basic techniques and then went through a passage together, talking about its content and doing 1-3 word summaries after each paragraph. With that in mind, she did really well on the questions. It would be great for her to take a full practice test at some point before she takes the full test, so she can email me for a PDF of a full test if she wants one."
"We reviewed the session with the instructor. The student researched ideas to support the beetles' choice of bean based on nutrition. She revised the discussion section of the lab report and cited references with the manual portion of the citation machine. She completed the rubric review assignment that had to accompany the lab report. Finally, the lab report was submitted to her instructor."
"The student and I have spent two hours preparing for his upcoming exam on logarithms and attendant properties. Some of the work is really easy - "plug and chug" problems which he has absolutely no trouble with. Some of the f(x) and g(x) substitution problems were slightly challenging for him, as were the inverse function graphs. Overall, however, he is pretty knowledgeable and should do better than the current course average he has."
"The student and I covered transformations including rotations and enlargements. Since it was his first time learning about scale factors and centers of enlargement, it took him some time to grasp the concepts. Once he worked on a few practice problems himself, he was more comfortable working with enlargements. Since his teacher has yet to go over the topic however, he is already ahead and he has a good understanding of the material he is responsible for."
Call us today to connect with a top
Canton Tutor
(404) 704-6763
Nearby Cities:
Alpharetta Tutoring
,
Johns Creek Tutoring
,
Duluth Tutoring
,
Marietta Tutoring
,
Dunwoody Tutoring
,
Norcross Tutoring
,
Sandy Springs Tutoring
,
Decatur Tutoring
,
Roswell Tutoring
,
Lawrenceville Tutoring
,
Athens Tutoring
,
Atlanta Tutoring
,
Smyrna Tutoring
,
East Point Tutoring
,
Gainesville Tutoring