We are open Saturday and Sunday!
Call Now to Set Up Tutoring:
(847) 840-2442
Private In-Home and Online ISEE Tutoring in Chicago, IL
Receive personally tailored ISEE lessons from exceptional tutors in a one-on-one setting. We help you connect with in-home and online tutoring that offers flexible scheduling and your choice of locations.
How can a tutor help your child master the ISEE?
If your child is preparing to take the Independent School Entrance Examination (ISEE) at either the lower, middle, or upper level, you may want to consider finding them their own tutor for test prep assistance. The results of this exam are weighed in the admissions process for competitive elementary, middle, and high schools (depending on the level). Therefore, having your child prepared for this exam is extremely important. Varsity Tutors can assist you in finding a Chicago, Illinois, ISEE tutor. Your child's tutor can work around your family's schedule, meeting with your child at a time and place that is most convenient to your scheduling needs. They can also work with your child online or in person!

There are five timed sections of the exam for your child and their tutor to go through: verbal reasoning (20 minutes), quantitative reasoning (35 minutes), reading comprehension (25 minutes), math achievement (30 minutes), and an essay (30 minutes). A private ISEE tutor in Chicago can work with your child on areas that they do not fully understand. They can also give practice exams to better pinpoint exactly where your child most needs their assistance. From there, they can work with your child on these concepts in depth, with a study plan tailored to your student's personal learning needs. This means they can skip over areas your child has already mastered. There's no need to cover algebraic concepts, for example, if your child understands these just fine but struggles with figurative language. This way, your child and their tutor can spend extra, valuable time on the areas where assistance is actually needed.

The ISEE tutor can also create custom practice exams designed just for your child, to help them practice the skills they are learning in an environment that mimics that of ISEE test day. This may help eliminate some testing anxiety on the actual day of the big test. Once these practice exams have been taken, your child can then go over them with their tutor, scoring them and exploring any mistakes that were made. This way, as mistakes appear, their tutor can walk them through the process of how to arrive at the correct answer.

Whether your child is preparing for the lower, middle, or upper-level exam, a tutor can work with them at their learning level. Chicago ISEE tutoring is student-centered. This means that your child's tutor can adapt their teaching style to work with whichever style your student learns best with, be it aural, visual, or kinesthetic. They can also work at a pace that is right for your child's individual learning.

If you are hoping to see your child enrolled in a competitive elementary, middle, or high school, then their preparation for the ISEE is of the utmost importance. For help finding a dedicated ISEE tutor in Chicago, Illinois, contact Varsity Tutors today!
Recent Tutoring Session Reviews
"The student was enthusiastic to work on test prep today as he received a practice exercise in reading comprehension from his teacher to complete as homework. We completed this practice session together as a timed exercise and he was able to finish with two minutes to spare. He's becoming much more comfortable timing himself and even remarked "I only have three minutes left. I'd better answer the rest of these questions." We also completed a word/graph based math exercise. He is making progress. I'm working on offering him multiple methods of problem solving in the hopes he'll find one or two that come naturally to him."
"Had my last session with the student today! She's truly been a pleasure to work with, and I am so proud of her progress with vocabulary and math throughout the year. We had another good session today and I was sad to say goodbye. Good luck to her!"
"Today we began with a small amount of grammar overview involving commas and punctuation. Then we switched off between writing small paragraphs for practice and reading short articles to test the main idea and author's purpose of passages. We did several exercises of vocab practice as well as sentence completion drills.

The student is able to recognize grammatical errors in examples, so now we're working on applying them in his own writing. He's a funny writer; we're practicing adding detail and description to assertions he makes. With practice he will most definitely improve!"
"The student worked on multiplication skills and was also introduced to simple variable substitution. He practiced vocabulary and root word recognition. He also was introduced to topic sentence and developing an essay. He wrote a short piece on what he is going to do when he vacations in the Bahamas. We looked at grammar and flow of his short essay, and explored topic development."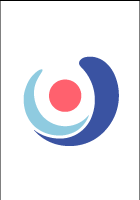 "The student read me the essay she had written and corrected a few simple grammatical mistakes she had made. We then read the sample essays they had in her test book, and talked about what made them bad or good, and I reminded her to watch the clock to make sure she had a few minutes to read over what she had written. Then we went through some flashcards."
"We briefly reviewed what we completed during the last session, and began reviewing the math concepts found at the back of his ISEE book. Specifically, we practiced adding/subtracting negative numbers, fraction/decimal conversions, double/triple-digit multiplication and division, and order of operations ("PEMDAS")."
"Today we spent a good amount of time on vocabulary and then applied it to synonyms practice. We finished up with some math review. I'd like her to start keeping vocabulary flash cards of words we go over that she can review regularly. I assigned this and some reading comprehension for homework."
"We started with the student by going over the basics of the test and seeing where his strengths and weaknesses were at. He is very solid with his fundamentals, and can really take to the test-taking strategies. It's hard to know just how far to go with his math, but we will work as we go and develop the right pace."
"For our first session we worked on assessments and goal setting for the next few months leading up to the test. We did some practice math problems and vocabulary studying. Our list of goals for the student includes working on fractions, factors, and word problem comprehension. He will be working on looking up new words he doesn't know while he is reading books for school this week."
"I also assigned the student a practice essay to write for next session. We looked at some math, some reading, some synonyms and some sentence completion - pretty much every question type on the test. She asked for math games to prepare for the math section, so I will try and prepare those for next session."
"The student is so much fun to work with. She has an open mind and seems to love learning. We are working on building vocabulary through Latin and Greek roots. She is recognizing the roots in other words more every week. The second half of our session is spent on math and we are discussing ways for her to slow herself down and read the whole problem and show her work, to make sure she is answering the question asked. We are also doing some beginning algebra introductions so that if she has problems like that on her test she will know how to approach them."
"The student and I worked on math today, including converting between fractions, decimals, percents, word problems with percents, area and perimeter of irregular shapes, and measurements. She continues to grasp new concepts quickly,"
Nearby Cities:
Evanston ISEE Tutoring
,
Skokie ISEE Tutoring
,
Oak Park ISEE Tutoring
,
Downers Grove ISEE Tutoring
,
Highland Park ISEE Tutoring
,
Des Plaines ISEE Tutoring
,
Glencoe ISEE Tutoring
,
Naperville ISEE Tutoring
,
Oak Lawn ISEE Tutoring
,
Elmhurst ISEE Tutoring
,
Lombard ISEE Tutoring
,
Schaumburg ISEE Tutoring
,
Lake Forest ISEE Tutoring
,
Buffalo Grove ISEE Tutoring
,
Wheaton ISEE Tutoring
Nearby Tutors:
Evanston ISEE Tutors
,
Skokie ISEE Tutors
,
Oak Park ISEE Tutors
,
Downers Grove ISEE Tutors
,
Highland Park ISEE Tutors
,
Des Plaines ISEE Tutors
,
Glencoe ISEE Tutors
,
Naperville ISEE Tutors
,
Oak Lawn ISEE Tutors
,
Elmhurst ISEE Tutors
,
Lombard ISEE Tutors
,
Schaumburg ISEE Tutors
,
Lake Forest ISEE Tutors
,
Buffalo Grove ISEE Tutors
,
Wheaton ISEE Tutors
Call us today to connect with a top
ISEE tutor in Chicago, IL
(847) 840-2442