We are open Saturday and Sunday!
Call Now to Set Up Tutoring:
(847) 840-2442
Private In-Home and Online ACT Tutoring in Chicago, IL
Receive personally tailored ACT lessons from exceptional tutors in a one-on-one setting. We help you connect with in-home and online tutoring that offers flexible scheduling and your choice of locations.
How can a tutor help you master the ACT?
The importance of the ACT to college-bound students cannot be overstated, for this test can be the deciding factor in whether or not a student can get into the college or university of their choice. This exam may be particularly difficult for many students due to the variety of subjects that it covers. The ACT is divided into English, mathematics, reading, science, and writing sections, and each one of these portions can take anywhere from half-an-hour to sixty minutes to complete. Finding time to study for this important assessment can be difficult, especially due to any additional schoolwork or extracurricular activities you might be involved with. You don't have to tackle this important endeavor alone; Varsity Tutors can help you find a tutor in Chicago, Illinois, who can help you study as you prepare to take the ACT.

You'll want to make sure you have the best ACT score possible when applying to colleges, especially since a high mark can help distinguish you from other students hoping to enroll in the same school. A personal tutor in Chicago can guide you as you study for this critical exam, and they can provide you with helpful tips that can assist you on test day. Having a tutor working by your side or online is a great option if you're looking for support while preparing for the ACT, and they can work with you on your time. You don't have to worry about going out of your way to arrange a tutoring session, because your tutor can meet you at a location and time that fits your schedule. You can even meet with a tutor on the Internet through a face-to-face online learning platform.

Another tricky aspect of the ACT is that it often covers concepts that you may not have covered in school. It is common for students to be absolutely perplexed by certain questions on the exam, and these difficult problems can be wasters of vital test time. Luckily, ACT tutoring in Chicago can aid in educating you on subjects that you might not have studied in school. You can utilize practice exams that mimic the actual ACT so that you can gain an understanding of just what to expect on the assessment on test day.

Contact Varsity Tutors if you'd like assistance in finding excellent Chicago, IL, tutors. Don't worry about trying to find one on your own! Your personal tutor wants to see you succeed, and they will help prepare you for the ACT. Don't prepare for this essential exam on your own; contact Varsity Tutors today.
Recent Tutoring Session Reviews
"The student and I reviewed her last practice test, and she's steadily improving. She does have extra time on both English and Math, so we identified the types of problems she tends to miss and came up with a way to spend her last few minutes more effectively, so she can catch those last few questions she's missing. We practiced a bit more with Reading passages, and she's going to start coming up (and sticking) with answers before she reads the choices. She usually knows exactly how to answer them, but can get misled by the choices given."
"Today the student and I continued working on the reading section, solidifying our tactics for approaching the questions. We then moved on to the science section and tried to focus on defining what each question is asking before returning to the passages to find the relevant information. We touched briefly on the math section to keep the student in practice and discuss some of the more difficult questions, before returning to the reading section and practicing active reading techniques."
"Because the student had her first try at the test tomorrow, we tried to really focus on her trouble spots such as math and science. We talked about ways to be efficient with the science since the time is very limited."
"This session we reviewed reading and math sections and then began to work on the science section. This was the student's first attempt at the reading section using a hard time limit. She rushed a bit and ended up getting a worse score on a couple of passages than she could have. She showed improvement in math, both numerically and conceptually. I assigned a reading and a science section for next session."
"The student did very well on his assigned work, missing only a couple questions which were easily explained. We then finished examining the ACT English content, and I assigned a full ACT English practice test to complete for next time. There was some extra time after that, so we began looking at the ACT Math content briefly as well."
"The student and I worked on ACT math and science today and went over the results of a practice math and practice science section. She is doing a fantastic job - her Math score jumped 4 points in the past two weeks and her Science score is up 2 points!!! In Math, we still need to concentrate a little more on the plane and coordinate geometry formulas and in Science, we just need more exposure in general."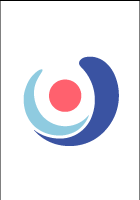 "The student and I started off by going over the main concepts found in word problems: percents, probability, and ratios. I taught her strategies for each one of these and again emphasized making flashcards for strategies and formulas. We then went over the science reading passages; she is very strong in analyzing a scientific passage and answering these types of the questions."
"Today we looked more in-depth at the improving paragraphs portion of the writing section. We also reviewed a bit of grammar, as we went through it. The student is quite bright, but needs more grounding in the rules of grammar to really shine on this section. She often can use the process of elimination to find the right answer, regardless, and we have spent a good amount of time discussing the ins and outs of how the questions are written, to help with this further. The student does best when she walks me through her thought process as she answers the questions. This has gotten some better, but there is always room for improvement."
"The student and I worked on all four subtests. She got a 30 on a reading test and was doing well on the other practice problems we did. She is gaining confidence and practicing strategies. She's doing well!"
"Today the student and I met for the first time to go over the diagnostic ACT I had assigned. We went through the ones she got wrong and identified her strengths as well as some weak spots, which included comma rules, subject-verb agreement, trig functions, fractions, and fiction reading. Our plan going forward is to focus one section of the test (this week being Writing) between Monday and Thursday. On Thursday we will go over her assignment and work through another section together. We will then start working on Science or Reading, and the student will have to work on these two sections over the weekend for Monday. We will then work on Math from Monday to Thursday and see where we are and what in our approach needs to be changed. It was great meeting the student today, and I know our sessions are going to go very well!"
"The student and I went through a short portion of each section to gauge where to best focus our attention. I assigned the math section of test five as homework, so we can delve a little deeper into those math concepts that don't seem to be sticking. He also said he will have time starting next week to read on his own, so we'll start reading homework then."
"The first student and I focused on reading and science during our session, completing the reading section we had started and beginning a new science section. We also completed one English passage to keep the topics fresh in her mind. She continues to do very well, and it is clear that she is paying more attention to the details that held her back previously.

The second student and I focused mostly on reading this session, completing 4 reading passages and 2 science passages. We are still practicing using the questions and key words method, which she seems to prefer, and she has gotten much better at understanding the main idea of the passage. She does sometimes struggle with connecting this main idea with the questions, however, so we will continue to practice using this method. As for science, she continues to demonstrate a high level of comfort with the tables and graphs in the passages."
Nearby Cities:
Evanston ACT Tutoring
,
Skokie ACT Tutoring
,
Oak Park ACT Tutoring
,
Downers Grove ACT Tutoring
,
Highland Park ACT Tutoring
,
Des Plaines ACT Tutoring
,
Glencoe ACT Tutoring
,
Naperville ACT Tutoring
,
Oak Lawn ACT Tutoring
,
Elmhurst ACT Tutoring
,
Lombard ACT Tutoring
,
Schaumburg ACT Tutoring
,
Lake Forest ACT Tutoring
,
Buffalo Grove ACT Tutoring
,
Wheaton ACT Tutoring
Nearby Tutors:
Evanston ACT Tutors
,
Skokie ACT Tutors
,
Oak Park ACT Tutors
,
Downers Grove ACT Tutors
,
Highland Park ACT Tutors
,
Des Plaines ACT Tutors
,
Glencoe ACT Tutors
,
Naperville ACT Tutors
,
Oak Lawn ACT Tutors
,
Elmhurst ACT Tutors
,
Lombard ACT Tutors
,
Schaumburg ACT Tutors
,
Lake Forest ACT Tutors
,
Buffalo Grove ACT Tutors
,
Wheaton ACT Tutors
Call us today to connect with a top
ACT tutor in Chicago, IL
(847) 840-2442