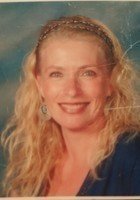 Kelly
Certified Tutor
I love learning, teaching and interacting with people about the subject matter that I am very passionate about. I do not believe that any subject is superior to another, and that together they form the basis of a well-rounded, informed individual. With regard to my particular areas of expertise, History, Social and Political Sciences, I feel that these areas all interact, and react, to each other and form an essential part of our human story; the story of us if you will.
Hobbies
I love to read and listen to music, and I am also an avid excercise enthusiast. I am going to complete in two Spartan Races this year and will then earn my trifecta, as well as a few other races such as tough mudder.
Tutoring Subjects
ACCUPLACER ESL
ACCUPLACER ESL - Listening
ACCUPLACER ESL - Reading Skills
ACCUPLACER ESL - Sentence Meaning
ACCUPLACER Language Use
ACCUPLACER WritePlacer
Administrative Law
Adult ESL/ELL
Adult Literacy
African-American History
American Literature
Ancient and Medieval Heritage
AP US History
Archaeology
British Literature
Civics
Civil Procedure
Classics
CLEP Prep
CLEP American Government
CLEP American Literature
CLEP Analyzing and Interpreting Literature
CLEP College Composition
CLEP History of the United States II: 1865 to the Present
CLEP Humanities
CLEP Introductory Sociology
CLEP Social Sciences and History
CLEP Western Civilization II: 1648 to the Present
College Level American History
College Political Science
College World History
Constitutional Law
Criminal Law
Elementary School Reading
Ethics
Family Law
GED Social Studies
High School English
High School Level American History
High School Level American Literature
High School Political Science
High School World History
Law
Legal Research
Legal Writing
Medieval Literature
Middle School Reading
Middle School Reading Comprehension
Middle School Writing
Other
Political Science
SAT Subject Test in United States History
SAT Subject Test in World History
SAT Subject Tests Prep
Social Sciences
Study Skills
Study Skills and Organization
US Constitutional History
World Civilization
World Literature
What is your teaching philosophy?
I make the subject as relatable as possible to the student's knowledge and life experience, and I bring in current events or events from the past that aid in the student understanding challenging skills or concepts.