Work With The Perfect Tutor For You
All Jeffersontown tutors possess the highest qualifications. In addition to completing a rigorous interview process, tutors in Jeffersontown, KY must pass a background check and have academic credentials verified. An expert director will help you find the best tutor from this elite group; we stand behind these matches and even offer a money-back guarantee.
Skilled tutors develop lessons to meet your individual needs. One-on-one tutoring sessions are held at a time and location of your choosing.
About Jeffersontown
Jeffersontown, Kentucky, is a suburb of Louisville and lies just southeast of the big city. While an independent city, it is surrounded by Jefferson County. About 27,000 people call Jeffersontown home, which is close to just about anything they would like to see or do. Numerous parks and outdoor recreational facilities are located in and just outside the town, including many golf courses, and the city is home to the largest shopping and business center in Kentucky.

Jeffersontown students are served by the Jefferson County Public District, which is filled with many of the best high schools in the state, including Dupont Manual High, which is considered the number-one high school in the state of Kentucky. Private Jeffersontown tutoring, either online or in-home, is one way to get supplemental custom-tailored instruction to help with your course or test prep while attending this high school with strict academic standards. The Jeffersontown area is also packed with elite private high schools, including Assumption High School, the Christian Academy of Louisville, and many more. Getting into a selective private high school often requires scoring well on a challenging entrance exam; finding excellent Jeffersontown tutoring online might help a great deal with test prep.
Private 1-on-1 Tutoring by top UofL Grads. We serve Louisville and all suburbs.
Session Summaries by Tutors
"The topics we covered included working with similar triangles and calculating the ratio of similar shapes in terms of length of sides, area, and volume. The student needed additional assistance understanding the connection between the different ratios, but quickly picked up the subject with assistance. The student received an A on a quiz this week and feels prepared for the test."
"I assisted the student with her geometry homework, which was about ratios and proportions. I guided her through her worksheet and double-checked her work. We spent a good deal of time with long division and long multiplication, since she had not done these for a while, and with setting up the proportions correctly. I guided her through the long multiplication and long division and let her know when and why her proportions were incorrectly set up."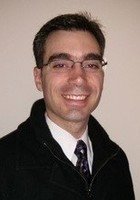 "This was our last session together. We looked through final exam worksheets and reviewed past material. I have confidence that she will do well on her final. She has an A in the class at the moment. "