Call Now to Set Up Tutoring:
(847) 840-2442
Work With The Perfect Tutor For You
Every Addison tutor must meet our high standards for qualifications, pass an interview screening, and submit a background check. From this elite group, a Varsity Tutors director helps pair you with a tutor ready to meet your individual needs – and we stand behind your satisfaction with our money-back guarantee.
You select the time and location, and expert tutors develop the strategies to help you meet and exceed your tutoring goals.
Addison, Illinois, is located just outside of the Chicago metro area. The village was once the home of Adventureland Amusement Park. Addison sits on the banks of Salt Creek with a population of approximately 50,000.

Addison Trail High School received a silver medal award in national rankings and is ranked in the top 100 high schools in the state. The high school offers Advanced Placement coursework and exams to better prepare its students for higher education. Addison Trail High School is part of DuPage High School District 88. Private tutoring in Addison is available both online or in-home to help you with general course instruction or test prep. Expert online tutoring from Addison tutors will work to try to help you succeed in your test prep and coursework. Addison is home to the Chamberlain College of Nursing, which offers bachelor's, master's, and doctoral degrees in nursing. The village is also a short 30 miles away from Chicago, Illinois, which is home to multiple universities and colleges, including the University of Chicago, DePaul University, and Loyola University. Tutors in Addison, IL, provide online or in-home private tutoring and instruction to help you with test prep to potentially increase the chances of admittance to one of these prestigious schools.

The Village of Addison and the Historical Commission maintain two historic homes in town: Balzer House (now the Historical Museum) and Century House. The Historical Museum is open throughout the summer for tours and Century House is open for tours by appointment. Also located in Addison, K1 Speed offers indoor Go-Kart racing for year-round entertainment. Open seven days a week, the space is also available for private parties. Addison is home to Wonder Works Children's Museum, offering hands-on exhibits for kids. The museum is open six days a week and is also available for field trips and birthday parties. Addison Public Library features multiple children's activities, including reading with volunteers, arts and crafts, and ukulele minicamp. The Public Library also offers free healthy lunches for kids 18 and younger throughout the summer as well as family movie nights. Just 30 miles away is the city of Chicago. Home to the Cubs, the White Sox, and the Bears, Chicago offers a wide array of daily activities. The Shedd Aquarium, Lincoln Park Zoo, Navy Pier, and Millennium Park are all located within the city, as are countless shops and restaurants.

Is your goal to attend one of the local colleges in Addison or one of the larger universities within Chicago? Addison, IL, tutors might help you gain admittance into the school of your dreams.
Recent Tutoring Session Reviews
"The student and I went through electron configurations, periodic trends, and various bonds today. The student is grasping on to the concepts really well and I look forward to work with her next Tuesday!"
"We worked on problem solving skills involving 2 operations, incorporating order of operation skills. We also worked on long division. The session went well."
"The student did not get her score from her quiz yet, but she felt like it went well. We started working through module six. This module is very easy for her, as we worked through a lot of the information over the summer. The sections we covered today were graphing linear equations, using intercepts, finding slope and rate of change, and slope intercept form. She did a great job retaining the information from the summer."
"We went over some GRE work, and discussed and made outlines for an assignment for an exposition course and for the student's graduate school application essay."
"This was a review session, we focused on material the student has covered over the last few weeks in his chemistry course. We focused mainly on stoichiometry, and looked at various problems that covered converting between moles and mass, or mass and number of atoms, etc., as well as percentage composition and percentage yield type questions."
"The student has completed her extra credit work and was informed she had additional time to complete the problems from the online module, so she and I worked on modules 4-6 for about an hour and fifteen minutes. The rest of the session was devoted to another review packet she was given for her midterm, containing T/F questions about reasoning and solving for x in triangles and quadrilaterals. She expressed that she had more confidence in topics (i.e., ratios) because of studying the formulas and completing the extra work this past weekend. Tomorrow will be devoted to reviewing the last two tests she took and ensuring that all concepts are understood prior to her final."
"Today, we looked at some advanced trigonometric identity problems and looking at different ways to substitute identities into problems for proofs. Mostly, we worked on common denominator."
"I helped the student with the material for her physics test. I had her practice with calculations of force using mass and acceleration and weight using mass and gravity. I also reviewed terms and vocabulary with her, focusing on Newton's first and second laws, and encouraged her to put them in her own words to understand them better."
"The student and I spent the session focusing on quadratic functions. We figured out the equations based on the location of the graphed parabola, the axis of symmetry, and the movement from the base equation. At first, he needed help with getting the equations correct, but after some practice and making a simple rule to get it right, he did very well on the problems. We then did some extra work on the same topic to reinforce the skills he learned in class, and he did the problems perfectly for the most part. I was happy to hear that he got a perfect score on his last quiz, so I think we're making some progress!"
"Today, the student and I worked on transformations of radical expressions. He did well with picking the proper set of x values that will fit on the graphing region, provided that will also provide a nice looking graph. We also talked about graphing square root and cube root functions, finding the domain and range of radical expressions, describing the transformations of parent functions, and end behavior of functions. She showed a desire to learn the information. She really seemed to grasp the information presented today."
"We covered how to solve trigonometric equations. I sent home a typed copy of all of the possible strategies used for different situations to help the student complete homework problems. It also has all of the notes for the session. We then talked about organization for this class. Right now, we have a to-do list and a plan to organize past assignments."
"We went over the student's practice test, and she was very comfortable with all the material. I recommended that when she retakes the test, she type each integral in twice to make sure she gets the same answer both times--unless of course she is short on time."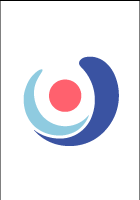 Call us today to connect with a top
Addison Tutor
(847) 840-2442
Nearby Cities:
Evanston Tutoring
,
Skokie Tutoring
,
Oak Park Tutoring
,
Downers Grove Tutoring
,
Highland Park Tutoring
,
Des Plaines Tutoring
,
Glencoe Tutoring
,
Naperville Tutoring
,
Oak Lawn Tutoring
,
Elmhurst Tutoring
,
Lombard Tutoring
,
Schaumburg Tutoring
,
Lake Forest Tutoring
,
Buffalo Grove Tutoring
,
Wheaton Tutoring