Call Now to Set Up Tutoring:
(202) 779-1569
Work With The Perfect Tutor For You
Every College Park tutor must meet our high standards for qualifications, pass an interview screening, and submit a background check. From this elite group, a Varsity Tutors director helps pair you with a tutor ready to meet your individual needs – and we stand behind your satisfaction with our money-back guarantee.
Receive customized College Park tutoring in the comfort of your own home or online at times that are convenient for you.
College Park is a city located in Prince George's County, Maryland. It has a population of 30,400 residents and is home to the University of Maryland, which is one of the community's largest employers. Other top employers in the area include the National Archives and Records Administration and the Food and Drug Administration.

Residents living in College Park belong to the Prince George's County Public Schools system. There are four public institutions that provide secondary education: Eleanor Roosevelt, High Point, Northwest, and Parkdale High Schools. The city also has a private school, Al Huda, which teaches secondary education. No matter which institution you attend, one way to potentially improve on that important exam is by connecting with a private College Park, MD, tutor who has both in-home and online tutoring experience in instruction for test prep. Private one-on-one lessons are a great way to prepare for any upcoming assignments. College Park, MD, tutors offer online or in-person tutoring sessions to give you the test prep and instruction you might need to try to do well on your big exam.

College Park is home to the University of Maryland, which is a highly-ranked institution in the area. Other excellent schools include Gallaudet University, Howard University, and American University, which are all less than 10 miles away in Washington, D.C. With College Park, MD, tutoring in-home or online, you could potentially increase your odds of getting into these top schools, especially through private instruction for test prep.

While College Park was only founded in 1856, it has a number of buildings that tell the story of the United States' first years as a country. If you enjoy learning about history, be sure to visit the Rossborough Inn, the Taliaferro House, and the Cory House, in addition to other landmarks on the National Register of Historic Places. By visiting these spots, you can learn how College Park was founded, as well as how it developed over the years.

If you enjoy being outdoors then College Park has a number of entertainment options for you. The University of Maryland Golf Course is an excellent way to spend the day playing golf with your best friends, and if you enjoy being surrounded by nature, visit Lake Artemesia. Here, you can walk around a beautiful, forested lake, fish, or spend the afternoon canoeing.

An expert College Park, MD, tutor might be an asset to anyone who wants to work to get into a top college or university. Consider working with a one-on-one instructor today so that you could get the assistance you need to try to understand your studies.
Recent Tutoring Session Reviews
"The student has a test coming up on Friday, April 1st, so we spent this session preparing for the test on the topics of Areas between curves, Volumes of curves about axes, and volumes based on specifically shaped cross-sections."
"This session we were able to take a more relaxed and specialized approach with fewer chapters to go over.  We reviewed the student first exam, he understood the material rather well.  Afterwards we reviewed the current material which included chemical quantities such as molarity and molality. We spent most of our time reviewing Reduction and Oxidation reactions. We made sure he was able to identify oxidation numbers, general reaction qualities and Redox half reactions.  The student seemed relaxed and comfortable learning the material.  "
"The student  and I had a good session today! We began the session with a long math problem we worked through together, to get  her brain and critical thinking skills functioning. It went over unit conversions, geometry, and percents. Afterward, we reviewed vocabulary words by forming synonyms and sentences with them. We then moved onto the reading comprehension section, where I presented  her with a couple of new strategies for long passages that she seemed to respond very well to, and tested them out by working through two example passages. We ended the session with a few example multiple-choice math questions and a discussion on interest."
"We worked through questions from the student's test until he was able to explain new examples to me. He learns best if he sees an example and then is asked to work the same one. When he has the chance to troubleshoot his own mistakes he seems to understand what the issues are."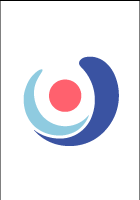 "The student had another great session today! We began with a spelling quiz covering last week's words; she knew them all right away and demonstrated really nice handwriting throughout the quiz! We then went over our new words for this week (short o "oo" pattern words). We moved on to math with some two-digit by two-digit multiplication, which she worked through without any problems. Then we did some story problems -- she's getting very good at identifying which operation to use in any given problem. We finished the session with a reading passage about colors; She did a good job of reading and finding the answer in the passage. We focused on the fact that she should look for the general information/facts rather than the exact word-for-word answer she's looking for."
"We started by reviewing his math homework and continued with additional problems from his text book. Next we went over the layout of the ISEE exam and went over a few examples from the practice exam."
"We had more topics to work on today. Her quiz was the very next day, so we started chapter 5 from scratch. I think she took to it well."
"Reviewed for both a geometry quiz and a biology test. Geometry was proving triangles congruent using AAS, ASA, SAS, and SSS. She's still a little confused, but was starting to grasp it a bit better by the end of the time. Then we went over her biology notes, which was photosynthesis. She started off really confused, but by the time we were finished going over it, she was feeling very confident in her knowledge of the material."
"The student's vocabulary practice is really paying off! I noticed tonight that she was perfect on all of the 15 words we've worked on the past two weeks. If she can keep expanding it at this rate, she'll be in fantastic shape. Next week we'll move into the math portion of the practice test, and revisit any topics that she has trouble with (it's been a while on the math stuff)."
"Using the matching game I introduced last week, the student and I reviewed the sounds that two commonly-put-together letters will make (i.e. th, ch, st, etc.). She went into the library twice and picked out books that she read aloud to me (with assistance) in between the matching and the modified games we're working on. It seems that she is getting better with her sight words!"
"We reviewed SAT Problem Solving questions only today. The student's attitude was cheerful and willing, and I made sure to provide regular encouragement along the way as he worked through the problems."
"We covered several things today. To begin, we spent 20-30 minutes going over basic test structure. We covered the sections, what they entailed, how they were organized, and the time issues for each. Next we worked out problems from the Math and English sections. The student was comfortable with most of these, and we will incorporate harder questions as we continue. Finally, we worked out an essay together. This took about 45 minutes. Rather than write out a full essay, we focused most strongly on strategies, organization, and essay development."
Call us today to connect with a top
College Park Tutor
(202) 779-1569
Nearby Tutors:
Alexandria Tutors
,
Arlington Tutors
,
Bethesda Tutors
,
Fairfax Tutors
,
Prince George's County Tutors
,
Reston Tutors
,
Silver Spring Tutors
,
Wilmington Tutors
,
Downingtown Tutors
,
West Chester Tutors
,
Chester County Tutors
,
Maryland Tutors
,
Baltimore Tutors
,
Columbia Tutors
,
Towson Tutors
Nearby Cities:
Alexandria Tutoring
,
Arlington Tutoring
,
Bethesda Tutoring
,
Fairfax Tutoring
,
Prince George's County Tutoring
,
Reston Tutoring
,
Silver Spring Tutoring
,
Wilmington Tutoring
,
Downingtown Tutoring
,
West Chester Tutoring
,
Chester County Tutoring
,
Maryland Tutoring
,
Baltimore Tutoring
,
Columbia Tutoring
,
Towson Tutoring