Call Now to Set Up Tutoring:
(216) 673-3070
Private In-Home and Online ACT Tutoring in Cleveland, OH
Receive personally tailored ACT lessons from exceptional tutors in a one-on-one setting. We help you connect with in-home and online tutoring that offers flexible scheduling and your choice of locations.
How can a tutor help you master the ACT?
The ACT, also known as American College Testing, is a college aptitude test. It tests your basic knowledge and understanding of subjects required to be successful in college. Most colleges and universities require a good score in order to gain admission, so you'll want to make sure to do a good job when you take the test. There are many ways to prepare for the ACT, and getting your own personal tutor is a great way to brush up before exam day. Let Varsity Tutors help you find ACT tutoring in Cleveland, OH, to try to help you prepare for your exam.

The Varsity Tutors educational directors may find a private ACT tutor in Cleveland who may address all of your ACT concerns. Your tutor may identify your strengths and weaknesses and create a study plan to try to help you maximize your efforts. If you have understood reading comprehension, but need extra help with trigonometry, your tutor might be more than happy to focus on that subject. Your tutor may work with your own unique learning style to maximize your time and learning capacity. Whatever it is you need the most help with, your tutor may accommodate your learning needs.

Another great advantage about working with a tutor is the convenience it offers. A tutor may be available during flexible hours so you don't have to stress about fitting sessions into your busy schedule at an inconvenient time. They may also be able to meet with you in the privacy of your own home, a library, a coffee shop, or any other convenient location. They may also offer you face-to-face online sessions if in-person meetings don't work for your lifestyle. Don't hesitate! If you are considering getting extra help, Varsity Tutors may help you find a qualified, professional ACT tutor in Cleveland.

Preparing for the ACT may be a big challenge, and your tutor may let you know what to expect and give you expert tips and test-taking techniques. We may help you find a professional ACT tutor in Cleveland, OH, to work towards adequate preparation on the day of the exam. Whether you need a lot of extra assistance as you prepare for the exam or just need someone to try to help you with a few minor details, let us help you get in touch with a tutor who might help you not only succeed, but excel! Put your mind at ease by reaching out to us today.
Recent Tutoring Session Reviews
"We worked primarily on Reading today. The student thought it was a time issue but, after playing around with the material, we figured out that it wasn't so much time, as it was comprehension. We talked about what information to read for and how to narrow down the answer choices given. He went from about 5/10 on passages to 7 or 8, just in the time we worked on it. He's extremely driven to do better and is going to do several Reading sections, in addition to a full test before we meet on Sunday."
"The student and I went over his specific strategies for each portion of the ACT. We then reviewed specific English practice problems as well as math practice problems. We also spent the last 15 minutes of the session drawing up a document outlining the student's plan for Friday night and Saturday morning, hour by hour, to ensure maximum chance of success."
"The student and I reviewed the math he completed at home. I then gave him a mini crash course in Chemistry, Biology, and Physics. Because some of the ACT Science sections do require outside science knowledge to understand the whole experiment, we talked about the effects of molecular mass, temperature, and volume on pressure, the make up of animal and plant cells, the relationships between position, velocity, and acceleration. I assigned him both problems and a timed reading sections for homework."
"- ACT practice English section administered, graded and reviewed
- ACT practice Math section administered, graded and reviewed
- ACT practice Reading section administered, graded and reviewed
- Comprehensive "key points/issues" review"
"Reviewed science passage mapping strategies. Reviewed reading questions and focused on abstracting main ideas and how to apply these concepts to answer questions. Good progress made with improvement in conceptualizing key concepts from the given texts."
"We went over another ACT practice test and the student has improved so much! Her total score was a 30. Her lowest score was the Science section, with a 29, which led to a conversation about considering the SAT as her mother had suggested."
"The student and I worked on ACT math and science today. As the student goal is to get a 22 composite and this is our last session before the test, we really focused on the problems the student had to get right to meet her goal. We went over the Math and Science components of the student's last practice test and determined that she needed to get 5 more math questions right and 7 more science questions right. We were able to correct the majority of both sections. The student is very comfortable with ratios, but has trouble identifying a word problem as a ratio problem. As for Science, it's just a matter of more practice in picking out information from the graphs. The student worked really hard today and I think we made some good progress. Now, it's just about reviewing before the test!"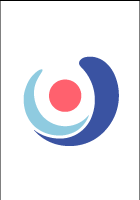 "Since we focused on English last week, this week we focused on reading. I took her through some strategies for the reading test, and I explained what types of questions she can expect to see. We did a few passages together. I gave her homework of two more full-length reading tests."
"Today the student and I worked on studying the subjunctive for her Spanish class and on reviewing terms for her U.S. history test. We also discussed a study plan because she is re-taking the admissions test in June, but she is also going to take another exam in June."
"We began by reviewing the English test that the student took independently, and we were very pleased to see that his score has improved. We then talked about passive voice again, as well as parallelism. Then we worked on two reading passages to review the strategy and get a feel for how long he will have per passage. We also completed two science passages but decided to switch to math for the last fifteen minutes. He is hoping we can spend a bit of time reviewing the formula for circles."
"Today we focused on the critical reading passages. The student seems to have difficulties with some of the passages. After modeling how to eliminate answer choices and find evidence, her accuracy improved. I believe once she gets used to the kinds of questions, she will be able to do better. After some modeling, I had her explain her thought process as she answered the questions, explaining her approach. She said talking through it out loud helped, and we talked about how to use that same process on the test."
"The student and I worked on English, reading comprehension and science. She was able to quickly and accurately identify correct answers from her homework in both reading and science. On the English section, she answered all of the problems in record time! She did a super job!"
Nearby Cities:
Detroit ACT Tutoring
,
Akron ACT Tutoring
,
Canton ACT Tutoring
,
Youngstown ACT Tutoring
,
Strongsville ACT Tutoring
,
Kent ACT Tutoring
,
Salem ACT Tutoring
,
Struthers ACT Tutoring
,
Aliquippa ACT Tutoring
,
Campbell ACT Tutoring
,
Hubbard ACT Tutoring
,
Canfield ACT Tutoring
,
Columbiana ACT Tutoring
,
Monaca ACT Tutoring
,
East Palestine ACT Tutoring
Nearby Tutors:
Detroit ACT Tutors
,
Akron ACT Tutors
,
Canton ACT Tutors
,
Youngstown ACT Tutors
,
Strongsville ACT Tutors
,
Kent ACT Tutors
,
Salem ACT Tutors
,
Struthers ACT Tutors
,
Aliquippa ACT Tutors
,
Campbell ACT Tutors
,
Hubbard ACT Tutors
,
Canfield ACT Tutors
,
Columbiana ACT Tutors
,
Monaca ACT Tutors
,
East Palestine ACT Tutors
Call us today to connect with a top
ACT tutor in Cleveland, OH
(216) 673-3070