We are open Saturday and Sunday!
Call Now to Set Up Tutoring:
(513) 813-1800
Private In-Home and Online Accounting Tutoring in Cincinnati, OH
Receive personally tailored Accounting lessons from exceptional tutors in a one-on-one setting. We help you connect with in-home and online tutoring that offers flexible scheduling and your choice of locations.
How can a Accounting tutor help you?
Accounting is perhaps the most important part of commerce. Every company needs access to a good accountant to keep their books in order and to make sure financial reports properly reflect reality. Small businesses use accountants to make sure they properly pay the necessary taxes, and government agencies need accountants to help balance their budgets. Without an accountant, there is a potential for massive financial mistakes that could quickly ruin a business. Because of this, it is important for accountants to have a solid understanding of a huge number of topics, from assets and liabilities to neutrality and LIFO and FIFO. Varsity Tutors is here to help your class make sense by connecting you with one of the best accounting tutors in Cincinnati, OH, to try to help you reap the benefits that tutoring may provide.

When our educational directors connect you with an accounting tutor in Cincinnati, it is never done at random. We consider your preferred learning style, personality, and problem points in the topic to find the most qualified individual to meet with you. The tutors we may find you in Cincinnati are experts in the field, and they have real-world experience to teach you about. This may make the work become easier to comprehend. No longer may the practice problems be theoretical; they may be drawn from real-world situations that you may meet someday in your future career.

In addition, the sessions may be engaging and focused on your individual interests. If you have an interest specifically in accounting for small businesses, a tutor is able to customize the lesson plan to focus on that topic. Because the sessions are free of distractions, it is easier to focus and accomplish what needs to be done. With this, and focusing only on your problem areas, you may not be wasting additional time. You may even find your studying hours cut in half, with great improvement in your grades and understanding.

Tutors are extremely flexible, and may meet you at nearly any location and time of your choosing. The Public Library of Cincinnati and Hamilton County is a favorite tutoring location, and a great place to learn about accruals. You may also meet in your own home, if you would prefer the relaxation and privacy it provides. Online tutoring sessions are also available from anywhere with access to the Internet through our face-to-face, live learning platform. To connect with a tutor in Cincinnati, OH, and improve your accounting skills, contact Varsity Tutors today!
Recent Tutoring Session Reviews
"I reviewed the material for Chapter 11 before tutoring the student, and then went over the material with him. We went in depth through Chapter 11, going through concepts and trying out examples. Then we talked about real-world application using the discussion questions assigned for the week."
"We went over the previous two homework assignments. First one was to create a comprehensive budget based on data given. Second assignment was to deal with variable and fixed variances in budgets. Showed the relationship between the data, formula and results - extensive use of Excel. Completed that and was given upcoming assignments."
"The student and I reviewed strategic cost management principles and integrating solving problems with ABC costing. The problems posed scenarios where different overhead activities and direct costs were modified, reduced, or eliminated to determine new profit per unit, overall profitability for a finite product life cycle, and increasing market share. After a while, he became more confident and was aware of the different cost drivers."
"During the session, the student and I covered inventory costing methods including FIFO, LIFO and the Average Cost Method. We completed about 3 complete homework problems with information regarding all 3 topics. During our time, I informed her of how to read the accounting problems, synthesize the questions being asked, and respond logically to the questions. Since I started, I have seen an increase in her confidence level and ability to think critically about the problems, and work towards a solution."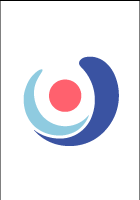 "The student is attentive and smart. She has an accounting exam next Friday covering chapters 8,9, and 10 of her text book. Tonight we covered current liabilities. I will meet with the student next week Monday and Wednesday to cover the other 2 chapters for her before her exam."
"We continued working on the practice exam and reviewed simple interest calculation as well as credit terms discounts. Next, we will need to review Chapters 7-12. The student needs to go back and review Chapters 1-4 to make sure she knows how to properly do the necessary calculations."
"The student and I went through two chapters for her class since she missed her last in-class session. We talked through revenue management and financial analysis & ratios. We covered different topics in each such as pricing structures, customer segmentation, and RevPAR. For financial analysis we also discussed the formulas form and real-world applications of metrics with as P/E Ratio, EPS, current ratio, occupancy %, and different profit margins. She is moving along quite well and with a little bit more practice/memorization will have all the ratios down."
"We briefly viewed one test presentation from Ch. 1 on the managerial accounting basics. We did a high-level overview on the different account classifications. The focus of today's session was on equivalent units under process costing. We discussed the concept of equivalent units by using the manufacturing of a water bottle as an example. Then we walked through one of his past homework problems on equivalent units. Next, we solved a similar problem to practice. At the end of the session, I gave the student 4 formulas on cost-volume-profit analysis that he should memorize by rewriting the formulas repeatedly. The goal for out next session will be to help him with his homework problems on cost-volume-profit analysis."
"Today we covered inventory. We completed the student's homework and also some additional practice problems. Specifically we covered weighted average to compute cost of goods sold, ending inventory and changes in income. He was initially a little confused on how to attack the problems but by the end of the session he was able to walk me through the problems and showed great understanding. We will be meeting again on Wednesday to prepare for his exam next Friday."
"During our session, the student and I completed a worksheet / homework assignment covering how to account for different types of investment transactions (htm investments, equity investments, trading securities, and available for sale investments). We discussed the similarities and differences among the various investments noted above and how the accounting treatment differs for each. The student did very well during our session. He will continue on with another tutor due to time constraints on my schedule."
"We covered account adjustments and Income statements. The main focus was understanding how to categorize transactions and understanding where to assign adjustments. The student has a quiz over this material and we will review it again before her exam."
"We covered intermediate accounting concepts - net return on operating assets, deferred tax assets, research and development expenses, and accounting treatment of deferred liabilities and assets. The student demonstrated an understanding of the accrual accounting material. We will continue to work through practice problems for her course in preparation for her exams."
Nearby Cities:
Columbus Accounting Tutoring
,
Louisville Accounting Tutoring
,
Dayton Accounting Tutoring
,
Fishers Accounting Tutoring
,
Greenwood Accounting Tutoring
,
Lawrence Accounting Tutoring
,
Fairfield Accounting Tutoring
,
Mason Accounting Tutoring
,
Jeffersontown Accounting Tutoring
,
Greenfield Accounting Tutoring
,
Beech Grove Accounting Tutoring
,
Mount Washington Accounting Tutoring
,
Loveland Accounting Tutoring
,
Lyndon Accounting Tutoring
,
Reading Accounting Tutoring
Nearby Tutors:
Columbus Accounting Tutors
,
Louisville Accounting Tutors
,
Dayton Accounting Tutors
,
Fishers Accounting Tutors
,
Greenwood Accounting Tutors
,
Lawrence Accounting Tutors
,
Fairfield Accounting Tutors
,
Mason Accounting Tutors
,
Jeffersontown Accounting Tutors
,
Greenfield Accounting Tutors
,
Beech Grove Accounting Tutors
,
Mount Washington Accounting Tutors
,
Loveland Accounting Tutors
,
Lyndon Accounting Tutors
,
Reading Accounting Tutors
Call us today to connect with a top
Accounting tutor in Cincinnati, OH
(513) 813-1800