Call Now to Set Up Tutoring:
(917) 215-4373
Private In-Home and Online LSAT Tutoring in New York City, NY
Receive personally tailored LSAT lessons from exceptional tutors in a one-on-one setting. We help you connect with in-home and online tutoring that offers flexible scheduling and your choice of locations.
How can a LSAT tutor help you?
If you are nearing the end of your undergraduate degree program and are now dreaming of law school acceptance letters, you may also be preparing to take the Law School Admission Test (LSAT). This exam is a requirement for admission to law school, and a good score will be pivotal in the admissions process. This means that studying for this exam is not to be taken lightly. A private tutor may prove to be an extremely beneficial resource for studying for the LSAT. For assistance connecting with a personal LSAT tutor in New York City, New York, contact Varsity Tutors. Our educational directors can assist you in connecting with a tutor who can be flexible to your busy schedule and meet with you online or in person at a time and location that are convenient for you.

New York City LSAT tutors can meticulously go through each section of the LSAT with you (reading comprehension, analytical reasoning, logical reasoning, the variable section, and the writing sample section). Your tutor can then give you a practice exam to help determine where the two of you need to spend the most study time. Your tutor can also give you practice exams as a studying technique. Each section is timed at 35 minutes, and to help you learn pacing techniques, your tutor can time you while you take each section. You can then work with your tutor covering answers you may have gotten wrong and explore how to come to the correct answer.

New York City, New York, LSAT tutors can work with you at a pace that suits your learning. You may find that you can breeze through your preparations for the reading comprehension section, but you require more time working your way through the variable section. Whichever speed you need for each area of the LSAT, your tutor can accommodate. They can also alter their teaching technique to match the way your absorb information best. Perhaps flashcards help you study far more than simply listening to someone give a lecture on social sciences, for example. Because you are the only student in the tutoring session, you can control both the pace and the teaching style to optimize your studying.

Preparing for the LSAT can be daunting, as the exam results are taken into heavy consideration for law school admission. Ease your anxieties by having a tutor help you study. Call Varsity Tutors today for help connecting to an experienced and professional private LSAT tutor in New York City.
Recent Tutoring Session Reviews
"During this session, the student and I looked at her essay that she had done on her most recent practice test.  I corrected certain areas, gave her tips, and discussed some sample essays with her.  I also stressed the importance of a quick outline and brought the most recent scoring rubric in order to very clearly show her what her goals should be for the essay section.  Then we did a bit of work with math - which went well for her - and finished out the session by working with her vocabulary flash cards."
"Today the student and I covered fraction, decimal, percent conversions, perimeter and area, and basic word problem solving strategies.  We spent the last 15 minutes covering the format of the test, and test taking strategies.  "
"Mandarin - walked the student through the process of writing characters and recognizing pinyin for basic greetings. This will be the focus of the upcoming week with the intent of enabling the student to introduce herself and ask questions in Mandarin during the first week of class."
"We continued working on "ser"/"estar". We worked on her homework (about this very same subject) and browsed a magazine I brought for the student. I wanted to add something new and as we were doing some practice with "ser"/"estar", I introduced the names of the colors to describe the people on the magazine. We worked also on some adjectives associated with "ser"/"estar": sad, happy, furious, disappointed, etc."
"This week we worked on a persuasive essay as well as math using improper fractions and rational numbers. She is improving in organizing and expanding her essays and needs less guidance in developing thesis statements. She seems to understand her math concepts for the most part, but sometimes makes simple mistakes. I would recommend a more careful organization of her scratch work while working problems."
"Today we practiced counting in both English and French. The student was easily able to count to 29 in French without prompting, and with help he was able to get to 49. We also reviewed colors, and he is back to his old proficiency in this area. We went over cold weather vocabulary, and I taught him some new words for winter clothing: coat/le manteau, sweater/le pull, scarf/l'echarpe, and gloves/les gants."
"We reviewed his math coursework on substitution and elimination for solving systems of equations. We also spent time working with more word problems and specifically on using estimation techniques to perform mental math and improve his sense of a realistic answer to a given problem as well as his speed and agility with processing numbers."
"The student and I covered a logic games section. She showed improvement at working on deductions. I then had the student practice a section of logical reasoning. We went over the wrong answers and discussed ways to improve her timing."
"This session the student and I worked on some of the logic games that she was having trouble with in her class, and then some of the extra games that she was given to try on her own. We are basically working with all of the different types of games now, just making sure that she knows how to attack each one. We haven't gotten into too much sequencing yet, but the last game we worked on had sequencing elements to it. I told Dianna that for next time we would do some sequencing exercises so that she can start to get used to diagramming these types of games and solving them based on rather elaborate diagrams."
"Today we worked on two more arguments sections then worked on some 1D and 2D sequencing games. The student is getting better. We need to use the four sessions before Labor Day weekend to shore up those weaknesses as much as possible and cover the rest of the argument types."
"As a warm-up, had the student translate various words, phrases and sentences from Spanish to English as a review of all we have learned in the last four sessions. She then needed to recall the parts of the face by filling in the correct vocabulary words to the corresponding parts of the face on the worksheet. Taught new vocabulary for parts of the body with a worksheet. She practiced the new vocabulary by matching the words to the parts of the body on a handout. Practiced conversation for "what did you do today?" and "what you are doing today?" Also, went over Introduction and biography questions and answers through conversation focusing on the informal and formal ways to address to address "you." Student has shown significant progress from first session until now. It is apparent during sessions that she has reviewed material before meeting with tutor."
"We started the session by talking about the importance of test scores and of gradual preparation. The discussion seemed to resonate with him, and I look forward to his increased diligence. We spent most of the session previewing calculus, covering basic differentiation as well as the product, quotient and chain rules."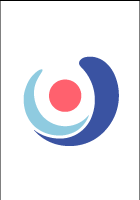 Nearby Cities:
Mount Vernon LSAT Tutoring
,
Yonkers LSAT Tutoring
,
Great Neck LSAT Tutoring
,
East Rockaway LSAT Tutoring
,
Hempstead LSAT Tutoring
,
Port Washington LSAT Tutoring
,
Brentwood LSAT Tutoring
,
Levittown LSAT Tutoring
,
Deer Park LSAT Tutoring
,
Huntington LSAT Tutoring
,
Smithtown LSAT Tutoring
,
Franklin Square LSAT Tutoring
,
Manhasset LSAT Tutoring
,
Glen Cove LSAT Tutoring
,
Hicksville LSAT Tutoring
Nearby Tutors:
Mount Vernon LSAT Tutors
,
Yonkers LSAT Tutors
,
Great Neck LSAT Tutors
,
East Rockaway LSAT Tutors
,
Hempstead LSAT Tutors
,
Port Washington LSAT Tutors
,
Brentwood LSAT Tutors
,
Levittown LSAT Tutors
,
Deer Park LSAT Tutors
,
Huntington LSAT Tutors
,
Smithtown LSAT Tutors
,
Franklin Square LSAT Tutors
,
Manhasset LSAT Tutors
,
Glen Cove LSAT Tutors
,
Hicksville LSAT Tutors
Call us today to connect with a top
LSAT tutor in New York City, NY
(917) 215-4373