Houston Press: "Best Tutoring Company". 1-on-1 Tutoring by top Rice grads.
Award-Winning Private Geometry Tutoring in Houston, TX
One-on-one, personalized tutoring
Private In-Home and Online Geometry Tutoring in Houston, TX
Receive personally tailored Geometry lessons from exceptional tutors in a one-on-one setting. We help you connect with in-home and online tutoring that offers flexible scheduling and your choice of locations.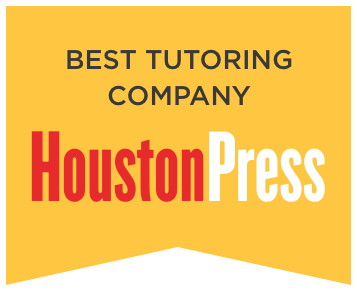 How can a Geometry tutor help you?
Geometry is a branch of mathematics that focuses on the nature and relationships of points, angles, solids, and lines. Are you falling behind in your geometry course? Are you hoping to find help as soon as possible? Varsity Tutors' educational directors can help you find an experienced geometry tutor. Houston geometry tutors can assist you with your geometry coursework. A personal tutor may offer several benefits that the traditional classroom setting does not.

Do you need help memorizing the many equations you need to know to calculate the volume, surface area, or angle of a triangle or object? Are you struggling with your geometrical calculations in general? Your personal tutor can work with you on the areas that confuse you the most. In your tutoring sessions, you can drive your sessions in the direction you want them to go, focusing on the areas you need to hone in on. Your tutor can be available to answer your questions, which isn't always possible in the classroom. That can be one of the most valuable benefits of finding a personal tutor. Geometry tutors in Houston, Texas, can answer your questions and guide you through the areas you struggle with in the subject.
Houston Press: "Best Tutoring Company". 1-on-1 Tutoring by top Rice grads.
Recent Tutoring Session Reviews
"Worked more on geometry concepts to prepare for make-up tests, including solving right triangles and cos/sin/tan problems from book and worksheets. The student is doing really well. We'll practice a little more then he will take the test soon."
"The student prepared for her upcoming test on chapter 9 and chapter 12. The topics included slant height, surface area of the cone, surface area of the pyramid, area of the cone and area of the pyramid. Additionally, we covered chapters 7 and 8. The topics included trigonometry and special right triangles, quadrilaterals, centroids and relationships with triangles."