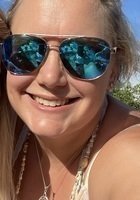 Maura
Certified Tutor
Accounting Nerd. Excel Wizard. Leader.
I am a computer geek at heart who loves to apply the basics of accounting to an ever-changing technological world. I am a compassionate and focused leader responsible for applying new technologies to accounting practices and small businesses. My hope is to empower those coming up through the business industry by training everyone to become a leader by learning constantly and always failing forward.
Education & Certification
Undergraduate Degree: Eastern Oregon University - Bachelor of Science, Accounting and Business Management
Hobbies
I love animals, traveling and really good food! I enjoying spending time with my family on our farm, playing with our ducks, chickens and cows. We love to travel the world and be immersed into all different cultures.
Tutoring Subjects
Business
College Accounting
Cost Accounting
Cost Analysis
CPA
Financial Accounting
Intermediate Accounting
Managerial Accounting
Microsoft Excel
Productivity
Technology and Coding