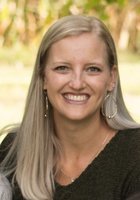 Mary
Certified Tutor
My passion is teaching. I have been a nurse for 14 years. And I have been in nurse education for 10 years. I love to see my students connect the dots, develop critical thinking and develop their own passion for being a nurse. I love to tell my students, I am not always going to be here. So I don't want you dependent on me. I will be your safety net, but I am not going to hold your hand through this process. I strongly believe a self motivated student is the one who succeeds. A passionate student about their studies is also one that will succeed. There is no great joy then me seeing the student evolve from a deer in headlights look to a confident student that knows how to care and critically think. My experience is mainly with ADN/BSN students in a clinical or one on one setting.

I am also a homeschool mom. For the past 6 years we've homeschooled my 3 children. My oldest is in 7th grade and thriving, my middle child is in 3rd grade and has grown leaps and bounds compared to our challenges in the early years, and my youngest kindergartner is oh so fun to see grasp reading and basic math.

I am self motivated, loyal and punctual type of person. I take people for their word, and I expect others to do the same.

I look forward to tutoring and mentoring you through this journey!
Hobbies
Reading. DIY projects. Watching football. Being outside. Hiking. Spending time with my husband of 14 years and our three daughters.
Tutoring Subjects
CNA - Certified Nursing Assistant
Medicine
NCLEX
Nursing
Professional Certifications