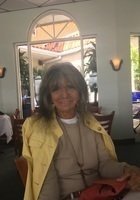 Carol
Certified Tutor
I have taught Elementary school for almost twenty years, and have headed a math program for fourth graders, and reading program for third graders.

I am very passionate about teaching children, and pride myself in creating individual and creative approaches to learning that inspire children.

I hold a masters degree in Curriculum, Development, and Evaluation with permanent certification in Elementary Ed. For N through 6th grade. I also received my bachelors degree in Elementary Education. I have tutored students in Reading, Math, Language Arts, and studying skills. I have a great rapport with children, and find it totally satisfying to help any student who is experiencing difficulties, and begin at their level and inspire them to learn. I love working with children, and have taught grades Kindergarten, First,Second, Third, Fourth. I have also tutored all elementary grades.It gives me such pride to see a child who is struggling to start at their level, finding things that inspire them, and making learning fun,not frustrating!

I would love to work with your child, and help them with any difficulties they might be experiencing. I feel confident in my unique approaches to learning ,they would achieve success!
Education & Certification
Undergraduate Degree: Russell Sage College - Bachelor of Education, Educational Psychology
Graduate Degree: SUNY Albany - Master of Arts, Elementary School Teaching
Hobbies
Reading, golf, gardening, interior design, jewelry design, piano, film, writing children's books