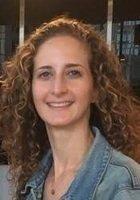 Lara
Certified Tutor
"Sometimes the detours in life lead you to your greatest expectations."

I like this quote and remind myself that no matter what curve-ball life throws at you, you can always learn and grow from the experience!

I received my veterinary technology education at LaGuardia Community College in Long Island City, NY. LaGuardia's long-standing veterinary nursing program is AVMA accredited, and helps prepare students for the VTNE throughout the course of the curriculum. I received my A.A.S. degree in 2011, and passed the VTNE in the same year. I have been working in general practice medicine for over 8 years.

In December 2019, I obtained my veterinary technician specialty (VTS) certification in clinical practice through the Academy of Veterinary Technicians in Clinical Practice. Earning a certification motivated me to further my career, and maintain a higher level of care for canines and felines. Any extra learning or continuing education that can further your career makes you more valuable!

I have tutored students in LaGuardia's veterinary nursing program, as well as, maintaining a study group for the VTS certification exam. I assist students and individuals studying for the VTNE. I like to use a combination of Q&A sessions, with an explanation as to how you came by that answer. At the start of the session, I like to do a short quiz of the material reviewed from the previous lesson. If there is something questionable, we can research for the answer together. Repetition is key to understanding the material!

In my free time I love reading sci-fi books, art journaling, and running. I'm looking forward to running my second marathon in Detroit in October! Oh, and I'm a cat person (sorry dog lovers!).
Hobbies
Running, reading sci-fi novels, art journaling
Tutoring Subjects
Professional Certifications
VTNE - Veterinary Technician National Exam