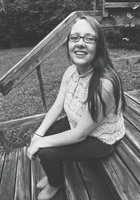 Kennedy
Certified Tutor
I am a current student at the University of Wisconsin-River Falls. I am perusing a bachelor's degree in Music Education with a focus on instrumental and general music. I have been tutoring in Elementary Schools as well as at the University, and I frequently attend professional development events to further better myself as an educator. While I tutor a broad range of subjects, I am most passionate about Music Theory as well as elementary Math and English. I enjoy working with my students to build a strong foundation in their subjects so future learning will be able to be constructed upon it. I am a firm proponent of education, believing it to be a lifelong process, and I try to impart this appreciation to all my students. I do this by making all my lessons student-centered and personalized for each individual. Students all learn differently, and I believe it is my job as an educator to meet these needs of my students. In my spare time, I enjoy reading, music, walking my dog, and photography.
Education & Certification
Undergraduate Degree: UW - River Falls - Bachelor of Education, Music Teacher Education
Hobbies
Playing Saxophone and piano, photography, and hiking.
Tutoring Subjects
AP Music Theory
Arrangement and Composition
Composition
Conversational Spanish
Elementary School Math
Elementary School Reading
Elementary School Writing
Middle School Reading
Music
Music Theory
Other
Saxophone
Spanish 1