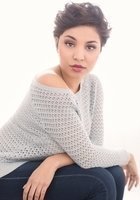 Alexis
Certified Tutor
Hello future students! My name is Lexi and I would love to be your tutor! If you are looking for a patient, kind, loving, caring, responsible tutor, I am your girl! Let go of those pre-stress jitters and just relax. Everything will be okay. We can tackle each assignment, project, or test prep together. I look forward to speaking with you! I have had lots of experience with tutoring and have worked with many different age ranges. Whether its a five year old struggling with colors, or an eighteen year old wanting insight on a persuasive essay, I am very well rounded and fundamental when it comes to my students' understanding. I will be at the University of Utah in the fall, and am majoring in early childhood education, and special education. I love making a difference in a child's life whether that be helping them study for a spelling test, or tackling a complicated science project. I am confident that I can help my future students accomplish their goals. I am very responsible and will keep a data chart of all of my students individually. This will include their progress, and what they need more practice with. I will make copies for my students to hold onto for themselves, and we will discuss what their goals want to be each week. We will write those goals down and make sure we stay focused on accomplishing them. I will be very approachable, and understanding, but I do take my tutoring jobs seriously and am there for the benefit and success of all of my students. This is the most rewarding job in the world, and I would like to share my gift of patience and encouragement with all of my future students. I have worked in the education field for about three years doing tutoring, teaching dance classes, coaching a cheer team, and individual sessions for students struggling with concepts. I have been mentored by some amazing professors, teachers, and academic advisors. I am still a student, but would love to further my experience in working with students in an educational environment. Please feel free to ask me any questions! I am more than happy to answer anything. I am very nice, and love helping students become confident in themselves while learning. I thrive off the success of my students, and couldn't ask for a better job in the world. Thank you!
Hobbies
I love to swim, dance, listen to music, read, and watch movies in my spare time! I am interested in always learning something new and traveling. I am open to new things, and love to have in depth conversations about life.
Tutoring Subjects
College English
Elementary School Math
Elementary School Reading
Elementary School Writing
High School English
High School Writing
Middle School Writing
Piano
What is your teaching philosophy?
We are more often treacherous through weakness than through calculation.
What might you do in a typical first session with a student?
I would introduce myself to the student and get to know them on a comfortable level. I want to make sure they are comfortable with me -- to open up and ask questions that are going to help them learn. It is a terrible experience for the student if they are intimidated by the tutor. I will be sure to establish some ground rules, like: tardiness, no-shows, or not taking the session seriously will not be tolerated. I will be sure to introduce myself to the parents and familiarize them with what I have in mind for their child's success. I find it most important to be very approachable the first session, and every one after.
How can you help a student become an independent learner?
I can help a student become an independent learner by them showing me how they would go about a certain answer, passage, or paper. I would show them by example, and then step-by-step guide them, and then see what they can do on their own using my notes.
How would you help a student stay motivated?
I would help a student stay motivated by speaking with the parent about rewarding and positive encouragement. Positive encouragement is completely necessary for the student to know that they are not a failure. They are trying hard, and it is good enough. I will always show them how great they're doing and how much they've progressed thus far.
If a student has difficulty learning a skill or concept, what would you do?
I would see what level the student is at by testing them with some of my own questions about the concept. That would give me an idea of where they are exactly, and where we need to go. Then I would ask them what is the hardest thing, and what they don't understand. Then we would proceed to look at the assignment or problem, and I would have them start it until they no longer could without my help. When they get to the point of needing my help, I would walk them through the steps without giving them the answer. I would guide them lightly. Then we would proceed with the problem until it was finished.
How do you help students who are struggling with reading comprehension?
I help students struggling with reading comprehension by asking them after each sentence what is happening, what that means, what words have they seen or not seen before, etc. Then I would show them that we can take notes on the side of what the first sentence means, and so on, and at the end put them all together.