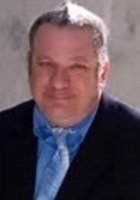 Andrew
Certified Tutor
I am a long-time teacher (law) and have tutored for bar review and for the LSAT. I have been an attorney since 1987. I am a former assistant district attorney, police attorney for the New York City Police Department, and agency legal specialist for the North Carolina Justice Academy. I have taught criminal procedure, constitutional law, torts, contracts, and criminal law to law students at Concord Law School of Kaplan University. I have provided legal instruction well over a thousand law enforcement officers. I have also taught law at the undergraduate level.

I have a strong interest in making sure that students understand the material, and I will communicate with you to understand which learning style works best.

Outside interests include animal welfare, reading, tennis, and visiting New York City, my "old home town".
Hobbies
animal welfare, reading, tennis
Tutoring Subjects
Constitutional Law
Criminal Law
Evidence
High School English
Law
Legal Research
Property Law
Tort Law
What is your teaching philosophy?
Do what is necessary to ensure that the student learns the material.
What might you do in a typical first session with a student?
Understand learning style and what areas require concentration.
How can you help a student become an independent learner?
With self-assessments such are reading quizzes and self-graded essays.
How would you help a student stay motivated?
Keep focused on career goals.
If a student has difficulty learning a skill or concept, what would you do?
Try other ways to help the student learn.
How do you help students who are struggling with reading comprehension?
Practice active reading.
What strategies have you found to be most successful when you start to work with a student?
Understanding learning style and what works best for the student.
How would you help a student get excited/engaged with a subject that they are struggling in?
Real-life examples such as how cases move through the criminal justice system, cases in the news.