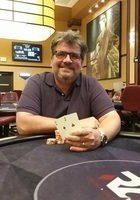 Norbert
Certified Tutor
Originated as a creative in the music industry in Germany, I found passion in education and am now in a leadership role at a career college in Minneapolis. Because German is my native language, I decided to help people who are interested in learning the language of my home country. Mostly, learning should be about having fun and having a sense of accomplishment at the end. I provide fun and interactive lessons teaching you all levels of German.
Hobbies
Music, travel, flying
What is your teaching philosophy?
Listen to the learner, and adjust to the needs of the student rather than lecturing.
How can you help a student become an independent learner?
Again, listen to the student and provide them with the tools to learn on their own.
How would you help a student stay motivated?
Stay interactive and fun.
If a student has difficulty learning a skill or concept, what would you do?
Shift to something else for a while to provide a sense of accomplishment before returning to the more challenging subject.
How do you help students who are struggling with reading comprehension?
Provide more visuals.
What strategies have you found to be most successful when you start to work with a student?
Interactive teaching - at my work it's called a "flipped classroom."
How would you help a student get excited/engaged with a subject that they are struggling in?
Come up with ideas to make something fun and engaging, rather than dry.
What techniques would you use to be sure that a student understands the material?
That depends on the student, but I would say re-confirmation and repetitiveness may be likely used most.
How do you build a student's confidence in a subject?
Reconfirmation and building a sense of accomplishment.
How do you evaluate a student's needs?
By listening to the student.
How do you adapt your tutoring to the student's needs?
By evaluating the student's needs and adapting accordingly.
What types of materials do you typically use during a tutoring session?
A variety, including visual aids.
What might you do in a typical first session with a student?
Ask them about their goals.