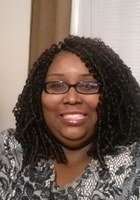 Jacqueline
Certified Tutor
I have a BA in Spanish from UNC-Greensboro and MBA. I have been speaking and studying Spanish for the majority of my life. I Studied 2 summers in Madrid and Caceres Spain and have tutored various levels of Spanish from children to adults. I want to help students understand, Use, and become proficient in Spanish. I look forward to helping meet your Spanish goals
Hobbies
Spanish, Computers, music, Travel, Games, Church, Helping others.
What is your teaching philosophy?
To meet the student where they are and develop a plan geared to the way they learn to continue to help and motivate them.
How can you help a student become an independent learner?
Give them exercises that would be fun to do, to encourage and show them how things fit into their everyday lifestyle.