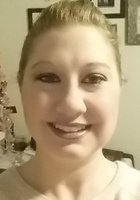 Lynette
Certified Tutor
I spent four months studying abroad in Costa Rice in order to learn Spanish, after which I tutored other Spanish students who were attending Mount Vernon Nazarene University. I have also translated a handbook, and the department section of a quarterly newsletter from English to Spanish.
I have worked with children on a volunteer basis all my life. I have worked with all age groups as a Sunday School Teacher, Youth Worker, and Children's Director. I am able to make the learning process so much fun that the children think it is a game and don't realize how much they are learning.
I have working with groups of all the same age, and with various ages from preschool to fourth grade all at the same time. I am able to keep everyone engaged even with age disparity. I am also able to maintain control of the classroom regardless of age ranges.
I have worked as a Spanish preschool teacher and as a school age teacher at a latch-key program most recently. I love teaching the children and look forward to each day and each new challenge.
Hobbies
reading, cooking, and crochet
Tutoring Subjects
College English
Comparative Literature
High School English
Other
Spanish 1
Summer