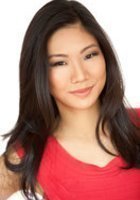 Teresa
Certified Tutor
I received my bachelors and law degrees from Columbia University in New York. As an attorney who has lived and studied abroad, my teaching style is influenced by my broad experiences and big-picture mentality, understanding that students learn in different ways. I believe the most important thing in teaching is to frame the problem in a way that the student can understand what the bigger questions are, and to create their own frameworks to address issues without outside assistance. I also believe in encouraging consistent and efficient study habits so that students know how to study most effectively. Outside of work, I love to ballroom dance and explore the food scene in New York City.
Education & Certification
Undergraduate Degree: Columbia College - Bachelors, Biology, History
Graduate Degree: Columbia Law School - PHD, J.D.
Test Scores
SAT Composite (1600 scale): 1590
SAT Verbal: 800
SAT Writing: 780
LSAT: 172
Hobbies
Ballroom dancing and trying out restaurants in NYC.
Tutoring Subjects
College English
Comparative Literature
Conversational Mandarin
High School English
Mandarin Chinese 1
Mandarin Chinese 3
Mandarin Chinese 4