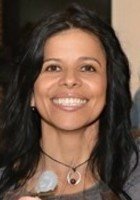 Hilda
Certified Tutor
As a native Spanish speaker and working artist I want to offer my students my skills and knowledge to help them develop confidence in their learning another language or achieve their drawing/ painting goals. My lessons are tailored to the needs of individual students and aim to provide them with the tools necessary to become independent and confident in their decisions both in languages or art. I believe that to learn a new skill it is very important to start with the structure and foundations, in order to be proficient and develop a creative voice. In languages I also include cultural factors, such as food, music, dancing, to complement the structural part. In art I aim for students to know their materials and techniques so they can free themselves to express their own ideas and visions. I have taught for several years now and have gone myself through the process of learning several languages and art so I understand, from first hand experience, what is is needed to overcome learning fear and frustrations. Let me help you reach those goals and dreams of becoming an artist or learn Spanish or Portuguese.
Education & Certification
Undergraduate Degree: Universidad Industrial de Santander, Colombia - Bachelors, Petroleum Engineering
Graduate Degree: Universidad Jorge Tadeo Lozano - Masters, International Business
Hobbies
Writing, reading, dancing, painting, traveling, exercising
What is your teaching philosophy?
Teaching in an enjoyable manner, starting with the structure and foundations in order to help students become independent and confident to construct and apply their own ideas and develop their own voice.
How can you help a student become an independent learner?
By providing them with solid structure, tools, and skills that will free them to build their own sentences or pieces of art, not as imitators but as creators.
How would you help a student stay motivated?
By keeping him engaged in a fun, positive, and encouraging manner.
If a student has difficulty learning a skill or concept, what would you do?
I will tackle the subject from different perspectives and approaches and encourage the student to provide feedback to assess their understanding of the concept.
How do you help students who are struggling with reading comprehension?
I will reinforce concepts and divide the content in smaller pieces to facilitate understanding and comprehension.
What strategies have you found to be most successful when you start to work with a student?
Allowing the student to feel relaxed and supported around you, confident that he/she will not be judged for their mistakes or learning pace.
How would you help a student get excited/engaged with a subject that they are struggling in?
I will play games and make the subject more personal by using examples of his/her own experience to practice a concept or idea.
What techniques would you use to be sure that a student understands the material?
I use games and real life situations. Repetition and constant reinforcement, and building up new concepts on top of those previously learned.
How do you build a student's confidence in a subject?
By allowing them to evaluate their progress. By reminding them constantly how they have evolved from one class to the next one, and providing them with the opportunity to apply what they have learned in a relaxed and supportive environment.
How do you evaluate a student's needs?
Their personal goals are the path I use to guide them through. I always review their basic foundations and, according to their expectations, I fill the gaps and build up on that.
How do you adapt your tutoring to the student's needs?
I assess the student from the beginning to find out what is their preferred manner of learning, and then adapt the concepts to fill their individual gaps on the foundations, and their individual goals and expectations.
What types of materials do you typically use during a tutoring session?
Cards, board games, pencils/pens, paper, and handouts.
What might you do in a typical first session with a student?
I will listen to hear what they expect from the class and where they want to go. I will start with some simple warm up exercises that will allow me to assess their way of learning. I will proceed to review their subject background, and I will start reviewing the basic structures to find out where they are lacking in order to fill the gaps in their foundations before we move on.