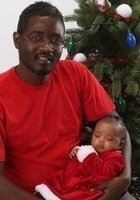 Zelalem
Certified Tutor
I am currently teaching math at Chaparral high school. The subjects I taught for the past three years include Algebra I, Algebra II, Pre-Calculus and College preparatory math. Overall I have been working in academic areas for the last 10 years studying, teaching and tutoring. I know how to help students in their specific subject related problems as well as improving study skills. I have studied chemical engineering both in my undergraduate and graduate programs, and because math is the foundation of engineering and used in problem solving, I am also confident in my abilities to help in that subject. I am open minded and easy to talk.
Education & Certification
Undergraduate Degree: US Equivalent - Bachelor of Science, Chemical Engineering
Graduate Degree: Addis Ababa University - Master of Science, Chemical Engineering
Hobbies
Music, movies, and soccer.
Tutoring Subjects
Chemical Engineering
College Math
Thermodynamics
What is your teaching philosophy?
Students are the center of learning. We are facilitators and mentors.
What might you do in a typical first session with a student?
Greet my client and introduce myself. Once we're finished greeting I will try to find what help he/ she needs.
How can you help a student become an independent learner?
Basically I have to teach him/ her how to learn. I can apply different meta-cognitive techniques.
How would you help a student stay motivated?
I have to show him/her how the topic we are working on helps him/her in real life.
If a student has difficulty learning a skill or concept, what would you do?
I hope the student has something he/she knows; I start building on that.
How do you help students who are struggling with reading comprehension?
Sometimes breaking down a big sentence or paragraph helps students. I will show him how he can break down big sentences and learn new vocabulary.
What strategies have you found to be most successful when you start to work with a student?
First, greeting and knowing each other helps in communication. Then I break down the topics in the given time slot and we will have new plan. The other strategy-- I encourage students to ask questions themselves and try to answer them by themselves.