We are open Saturday and Sunday!
Call Now to Set Up Tutoring:
(617) 947-9800
Receive A High-Caliber Tutor
Our interview process, stringent qualifications, and background screening ensure that only the best tutors in Fall River, MA work with Varsity Tutors. To assure a successful experience, you're paired with one of these qualified tutors by an expert director – and we stand behind that match with our money-back guarantee.
You select the time and location, and expert tutors develop the strategies to help you meet and exceed your tutoring goals.
Fall River is a city located in Bristol County, Massachusetts. It has a population of 88,900 residents and sits along the shore of the Mount Hope Bay. The average income for families living in Fall River is $43,000, and the city's economy has historically been centered on manufacturing.

Residents living in Fall River are serviced by the Fall River Public School District. The city is home to B.M.C. Durfee High School and Diman Regional Vocational Technical High School, which prepares students for vocational careers. Tutors in Fall River, MA, are a great way to work to improve so that you can reach all of your goals. Private Fall River tutoring, either online or in-home, is one way to get supplemental custom-tailored instruction to help with your course or test prep.

The University of Massachusetts Dartmouth has two satellite campuses located in Fall River. In addition, the city is also home to Bristol Community College. Brown University, located in nearby Providence, Rhode Island, is less than 20 miles away. A good way to work to potentially get into the school of your choice is by using a private Fall River tutor who can offer you expert test prep instruction and tutoring, either in-home or online.

Fall River is a vibrant community with a long and rich history. If you are interested in learning about the United States' naval history, be sure to visit Battleship Cove. Here, you can tour the USS Massachusetts and learn about various naval battles it was involved in. Another popular landmark is the Lizzie Borden House, where you can take a tour of her family's house and see the scene of her infamous crime. Some visitors even say the house is haunted.

If you enjoy live performances then make sure you stop by the Narrows Center for the Arts. This venue holds a number of plays, comedy shows, and musical performances throughout the month.

If you want to better understand the history and development of Fall River, pay a visit to the Marine Museum. You will be able to learn more about how the city's economy historically depended on shipping, and you can see a number of steamships. Another great spot to visit is the Old Colony & Fall River Railroad Museum, which tells the story of the shipping industry in Fall River, and shows how railway transportation changed the city.

Tutors in Fall River, MA, who offer tutoring sessions either in-person or online, can provide you the test prep assistance to potentially improve on test day. Work with a tutor today to try to get the most from your studies.
Recent Tutoring Session Reviews
"We spent a majority of our time organizing all of the student's binders and folders since we had not had a chance to do this in a while. We also reviewed all of her grades and discussed steps that need to be taken to bring them up to Bs. At the end of the session, we reviewed writing strategies for the test that she is taking this week."
"Today I worked with the student on second grade worksheets I provided. I also did a drill type game to introduce counting multiples in order to help her with number familiarity and comfort."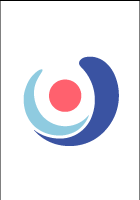 "We worked on a variety of graphing methods, including point slope formula, slope intercept formula, and getting an equation in standard form and then graphing based on x and y intercepts. We talked briefly about graphing inequalities and did some basic algebra review."
"We continued to cover logarithmic relationships including earthquake (Richter scale), decibels, law of inverse squares and pH relationships between acids and base. The student had trouble with the decibel formula initially, but once a misconception was cleared up on a formula she performed successfully. During the session, I emphasized the importance of the particular formulas for solving the problem. She passed her unit quiz."
"We practiced solving quadratic equations. We used the quadratic formula, the AC Method, and completion of squares. The student needs the practice to help cement the paradigms in solving the problems."
"We did monomials and binomials. I also gave his brother a diagnostic test and went over it with him."
"We went over the schedule for future sessions and strategies for attacking the information. We also went over my suggested strategies for study. The student is very enthusiastic, and she will do well. I gave her guidance and suggested a number of questions to review each day and a methodology for reviewing."
"We went over quadratic functions and finished early, so we also reviewed exponential functions. The student had a good grasp of the material. Occasionally there were simple errors, so we talked about checking over answers to find these errors. She was interested in practicing problems to further her understanding, and was open to learning different ways to solve problems and understand concepts, even if she already understood one working way to solve a problem. We talked about different ways to check a solution to a problem, and how knowing multiple ways to solve a problem can help you make sure your answer is correct. We also talked about how teaching something you've learned to somebody else is a good way to solidify your understanding of something. Overall it was a good session; the student was diligent with her work, and had even completed many of the practice problems I gave her after our last session."
"In this session the student and I covered a variety of topics to review for his midterm. We talked about the law of cosines, rules for limits, inverses of functions, domain and range, and went through some practice problems."
"The student and I began the session by going over some of the concepts he's covered in class recently, specifically quadratic function. We completed quadratic functions by determining first and second differences in sample problems I gave him. He initially struggled with the concept, but once we broke it down into component parts, he grasped it quite well. He still needs to work on some numeracy issues and make sure he doesn't get confused when initially looking at the problem. We finished the session by working on multiplication tables. He needs to work on 8 through 12 mostly. In his spare time, it would serve him well to practice those a little."
"The student as a test coming up on circles, chords, secants, tangents, inscribed angles, and standard equations of circles. He had a 4-page study guide of exercises as a review for the test, so we worked on that."
"The student and I went over her homework covering geometric probability. This was very challenging for her, as it required remembering many concepts that she's learned over the last several months and putting them together to solve a problem. I suggested that she make sure that she's familiar with various area formulas for different shapes and that she go back over her homework to try to gain greater familiarity."
Call us today to connect with a top
Fall River Tutor
(617) 947-9800
Nearby Cities:
Portland Tutoring
,
Worcester Tutoring
,
Hartford Tutoring
,
New Britain Tutoring
,
Bristol Tutoring
,
Meriden Tutoring
,
Middletown Tutoring
,
Leominster Tutoring
,
Fitchburg Tutoring
,
Marlborough Tutoring
,
Norwich Tutoring
,
New London Tutoring
,
Groton Tutoring
,
Southampton Tutoring
,
Oregon Tutoring