Private In-Home and Online Geometry Tutoring in Richmond, VA
Receive personally tailored Geometry lessons from exceptional tutors in a one-on-one setting. We help you connect with in-home and online tutoring that offers flexible scheduling and your choice of locations.
100% Tutor Satisfaction Guarantee
At Varsity Tutors, we're committed to connecting you to top tutors capable of delivering an outstanding experience. That's why we provide a 100% tutor satisfaction guarantee.
How can Geometry tutoring help you succeed?
Parents with a child who needs help in understanding geometry may find the perfect solution with geometry tutoring right in this area. The educational directors at Varsity Tutors may connect you with brilliant geometry tutors in and around Richmond, VA. Your tutor may assess current skills and develop a comprehensive study plan that fills all the gaps. The results you may count on may be improved geometry skills, unbeatable preparation for upcoming tests, and a higher grade point average.

Private tutoring has come a long way in the last decade. Knowledge has increased to nearly unmanageable levels, and professional tutors are better prepared to service the high demand. Leading educators know this and recommend tutoring as a prime student advantage. What's more, today's global competition for jobs in every sector makes achieving standout performance essential. One-on-one tutoring gives your child the very best advantage. Even top-tier students utilize tutoring to sustain their excellence. Expert tutors deliver exactly what students need to maximize their potential. With tutoring, your student may gain a head start, ramp up their test performance, and get closer to their goals of college admission and choice career opportunities. An expert geometry tutor in Richmond may help your child excel on test day. Varsity Tutors may help you connect with an independent tutor in Richmond, VA, who may assist your child in understanding geometry. Your highly-skilled geometry tutor is well-versed in the discipline's vertical angles, golden ratio, planes, and transformations. They excel at explaining line segments, proofs, polygons, and formulas. Geometry formulas may calculate just about anything - lengths, areas, volumes, and the surface area of any flat or three-dimensional object. Through all the essential details, your child's tutor may pinpoint the keys your child needs to increase proficiency. What you'll like most about your child's experience with a tutor is their freedom to review any issue as many times as needed. Your child's tutor may also give your child honest feedback on how they're progressing. As their competency builds, the tutor may continually adjust your child's study plan so they focus only on what they need to know. Every plan is flexible and may change every day. It's a custom plan created just for your child. Perhaps the best tutoring advantage is the flexibility to meet anywhere and anytime, at any location -- home, school, library, or even a face-to-face online learning platform.
Personalized 1-on-1 home tutoring by top UR and UVA grads! 4.9/5.0 Satisfaction Rating*
Session Summaries by Geometry Tutors
"This is the student's last session before taking his final. We worked on Chapter 12, which was volumes and surface area of prisms, pyramids, and spheres. I taught him how to keep diligent track of what which "surfaces" he needed to work with, as when the problem is broken down and written out correctly, it is actually very easy. He definitely took to the method very well. "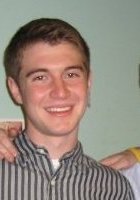 "The student and I worked on the homework from the first Chapter of his textbook. We went over the terms adjacent, vertical, complementary and supplementary angles. We used the definitions to find unknown information with given information from a diagram. We also reviewed some system of equations, solving for x and y given a system of two equations. "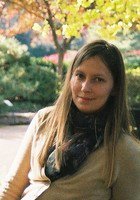 "The student and I met for our first "geometry" session. She said she was confused about the unit, but she seemed to understand the material after only a couple minutes of reviewing the previous lessons with me. We then worked on her homework, and she understood that too. I believe she'll do well in Geometry this year."