We are open Saturday and Sunday!
Call Now to Set Up Tutoring:
(832) 748-1733
Private In-Home and Online Mandarin Chinese Tutoring in Houston, TX
Receive personally tailored Mandarin Chinese lessons from exceptional tutors in a one-on-one setting. We help you connect with in-home and online tutoring that offers flexible scheduling and your choice of locations.
How can a Mandarin Chinese tutor help you?
Learning to speak Mandarin Chinese can open many doors to you, as nearly one-fifth of the world's population speaks some form of Chinese. The language can be difficult for students, as it does not use the Latin alphabet or use phonetically spelled out words. Learning Chinese consists of learning to speak the language and memorizing the nearly 2000 common written characters. Varsity Tutors can help you find a Houston, Texas, Mandarin Chinese tutor who can work with you individually on learning Chinese.

One of the first parts of learning Chinese is mastering the tones that the language uses. Chinese learners utilize pinyin, the Latin phonetic spellings of Chinese words, but it can be difficult to interpret the tones simply by reading them. When you work with a personal Mandarin Chinese tutor in Houston, you can hear how each word is meant to be spoken and coached on how to shape the word yourself. There are several instances within Chinese where two words are phonetically spelled the same but are pronounced with different tones to mean a different word entirely. Having a tutor to guide you through such instances could be beneficial to the learning process. Memorizing the characters of the language could be a very monotonous task, but your tutor can teach you methods and tricks to remembering certain characters that they have learned through their own use of the language.

It can be hard to learn a language in a classroom. You are likely to learn the rules of grammar and the general vocabulary, but classroom instructors don't always have time to work with students individually on creating sentences. However, with a tutor, you can get detailed feedback immediately on your pronunciations, word choice, and grammar. You can also practice speaking frequently with another person who speaks fluent Chinese. The usefulness of just speaking to your classmates, who know as much about the language as you, is very limited. Only in hearing fluent conversations, as you can with Houston Mandarin Chinese tutoring, can you get a feel for the true flow and emphasis of a typical Chinese sentence.

Varsity Tutors can help you to find a tutor that can hold tutoring sessions with you when and where you need them. Your tutor could meet you in your home, or even at the local library. The possibilities are only limited to your schedule and needs. You can meet in person with your tutor or live face-to-face online. Either way, you can get individualized attention on your schedule. Call the educational directors at Varsity Tutors today for help finding Mandarin Chinese tutoring in Houston, Texas.
Recent Tutoring Session Reviews
"Today we worked on translations of a TV drama. Since the dialogue was slower, the student was able to concentrate and pick up on certain phrases a lot easier. Afterward, we started to go over pinyin spellings and tone markings. At first it was a little difficult, but I believe that with practice, it will become easier for him over time."
"The student studied for his dictation test and completed his homework. We discussed strategies for determining the correct measure words to use when counting objects in Chinese and I showed him an online dictionary that also provides stroke order animations and information about measure words. He worked on remembering the words for yesterday, today, and tomorrow."
"Reviewed unit 1 using questions and answers or ''true or false'' questions . Learn Unit 4 lesson 2, review words for colors. Learned a few extra words. Will review unit 2 and 3 using conversations next session since it will be the last session."
"The student was tested on his recognition of Chinese characters today and knew about 50% which was a great improvement. We finished his study guide and will start reviewing the chapters 1-22 again. He needs to get about 30 characters down solid. He is working with flashcards on this."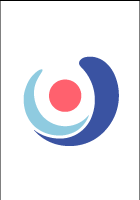 "We worked on pronunciation especially the forth tone. I taught the student how to call relatives in Chinese. For example mom's parents and siblings. We also practiced naming body parts, square and cube in Chinese. The student created a animal and he was able to tell a story about this animal 80% in Chinese."
"Reviewed the first 2 chapters in the workbook, mostly self introduction languages. Went over a new chapter and reviewed some vocabulary relating to "friends". The student did a good job reviewing by herself when we didn't meet.."
"I worked with the student. I played a question-answer game with both kids, asking "where" things were in the room, and having them respond "here" and "there." This allowed them to get accustomed to the sentence and question structure."
"We finished our 9 hours session. The student had a good start. She showed a lot of potential and interest of continuing her lesson."
"We went over the student's knowledge on Mandarin Chinese, where he wants to be, and what his experience was on previous session. Also, we did a lot of verbal practice and had conversation in Mandarin Chinese."
"We began by going over the homework the student had done from last time, and he asked me a few lingering questions. Next, we went on to a new dialogue and learned some new grammar points. Finally, we conversed in Mandarin for a while."
"In this session the and I reviewed one of her assignments from school. Pinpoint measure words and draw a blueprint of one's bedroom. Then we worked on the PowerPoint that I prepared for us, focusing on reviewing two of her subjects from last semester: location and giving directions. We also reviewed Chinese new year."
"Instead starting with a review, we first learned some new vocab today, with a theme on "ball". She has learned a series Chinese words that are associate with "ball", for example: earth, balloon, soccer, pingpang, volleyball and football. We then reviewed the vocab from the last session. After review, she learned how to write four new vocab words: cry, laugh, watch and see. At the end of session I played a short classic Chinese cartoon "three monks", after reviewing, she was asked to re-tell the story in Chinese. The homework today is to finish the worksheet."
Nearby Cities:
Bellaire Mandarin Chinese Tutoring
,
West University Place Mandarin Chinese Tutoring
,
Sugar Land Mandarin Chinese Tutoring
,
Katy Mandarin Chinese Tutoring
,
Spring Mandarin Chinese Tutoring
,
The Woodlands Mandarin Chinese Tutoring
,
Missouri City Mandarin Chinese Tutoring
,
Stafford Mandarin Chinese Tutoring
,
Pasadena Mandarin Chinese Tutoring
,
College Station Mandarin Chinese Tutoring
,
Pearland Mandarin Chinese Tutoring
,
Bryan Mandarin Chinese Tutoring
,
League City Mandarin Chinese Tutoring
,
Baytown Mandarin Chinese Tutoring
,
Conroe Mandarin Chinese Tutoring
Nearby Tutors:
Bellaire Mandarin Chinese Tutors
,
West University Place Mandarin Chinese Tutors
,
Sugar Land Mandarin Chinese Tutors
,
Katy Mandarin Chinese Tutors
,
Spring Mandarin Chinese Tutors
,
The Woodlands Mandarin Chinese Tutors
,
Missouri City Mandarin Chinese Tutors
,
Stafford Mandarin Chinese Tutors
,
Pasadena Mandarin Chinese Tutors
,
College Station Mandarin Chinese Tutors
,
Pearland Mandarin Chinese Tutors
,
Bryan Mandarin Chinese Tutors
,
League City Mandarin Chinese Tutors
,
Baytown Mandarin Chinese Tutors
,
Conroe Mandarin Chinese Tutors
Call us today to connect with a top
Mandarin Chinese tutor in Houston, TX
(832) 748-1733