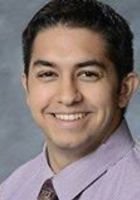 Ryan
Certified Tutor
I received a Bachelor of Arts in History, Magna Cum Laude and with Honors, from the University of North Georgia in 2014. In 2017 I received my J.D. from the University of Georgia. I am a licensed and practicing attorney in the state of Georgia. I tutor History, English, and writing. I can aid students in preparing for SAT and ACT verbal sections as well as any topical AP exams, having taken many of them myself. I can help students of any level of proficiency take their writing to the next level, from those who struggle with basic skills to experienced writers who need their work checked down to the minutiae of correct punctuation placement in textual citations. Improvement can happen at any level! In the past I have tutored high school students, middle school students, and undergraduates.
Education & Certification
Undergraduate Degree: University of North Georgia - Bachelor in Arts, History
Graduate Degree: UGA Law - Juris Doctor, Law
Test Scores
ACT Reading: 32
Tutoring Subjects
10th Grade Reading
10th Grade Writing
11th Grade Reading
11th Grade Writing
12th Grade Reading
12th Grade Writing
8th Grade Reading
8th Grade Writing
9th Grade Reading
9th Grade Writing
Adult Literacy
American Literature
Ancient and Medieval Heritage
AP Comparative Government and Politics
AP English Language and Composition
AP English Literature and Composition
AP US Government
AP US History
Bar Exam
British Literature
Civics
Civil Procedure
Classics
CLEP Prep
CLEP History of the United States I
CLEP History of the United States II: 1865 to the Present
CLEP Social Sciences and History
CLEP Western Civilization I: Ancient Near East to 1648
CLEP Western Civilization II: 1648 to the Present
College Application Essays
College English
College Level American History
College Level American Literature
College World History
Comparative Literature
Criminal Law
Georgia Bar Exam
High School English
High School Level American History
High School Level American Literature
High School World History
High School Writing
Honors
Law
Legal Research
Legal Writing
Medieval Literature
Middle School English
Middle School Reading
Middle School Writing
Other
Persuasive Writing
Political Science
Professional Certifications
Property Law
Social Sciences
Study Skills
Study Skills and Organization
Summer
Tort Law
US Constitutional History
US History
World Civilization
World Literature
What is your teaching philosophy?
I give the students manageable goals to achieve, and help them work towards the completion of those goals.
What might you do in a typical first session with a student?
In the first session I want to get to know the student, address any immediate concerns such as upcoming tests, and develop an outline for our sessions going forward in order to give the sessions more structure. I want to pinpoint the academic weaknesses that need to be improved.