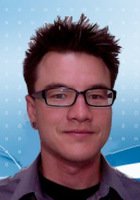 Paul
Certified Tutor
I absolutely love teaching. I have been a teacher for 10 years, and I currently teach at a wonderful project-based high school in Pomona, CA where I integrate art and music into the variety of courses I teach. I have extensive experience in History, Math, English, English Language Development, and SAT prep among other subjects, but my specialty is in motivating students. I believe it is essential for a student to enjoy our tutoring sessions. I build on every success, small or large, with lots of praise, and I correct students' mistakes without judgment. Watching the light bulb come on in my student's head at that moment of understanding is priceless to me.

I am also an avid snowboarder and certified snowboard instructor in the winter. When I am not on my local mountain, I enjoy basketball, volleyball, electronic music, and dancing, and I have recently begun to dabble with deejaying. I have a young personality that my students can easily relate to, but with the experience of a veteran teacher.
Education & Certification
Undergraduate Degree: University of California-Davis - Bachelor in Arts, Political Science/Philosophy
Graduate Degree: University OF PHOENIX - Master of Arts, Secondary Education
State Certified Teacher
Hobbies
My hobbies include snowboarding, basketball, weight training, PS3 games, and cooking.
Tutoring Subjects
Business
College Economics
College English
College Level American History
College World History
Comparative Literature
Elementary School Math
High School Business
High School Economics
High School English
High School Level American History
High School World History
Macroeconomics
Other
Study Skills
Study Skills and Organization
Summer