Houston Press: "Best Tutoring Company". 1-on-1 Tutoring by top Rice grads.
Award-Winning Private Biology Tutoring in Houston, TX
One-on-one, personalized tutoring
Private In-Home and Online Biology Tutoring in Houston, TX
Receive personally tailored Biology lessons from exceptional tutors in a one-on-one setting. We help you connect with in-home and online tutoring that offers flexible scheduling and your choice of locations.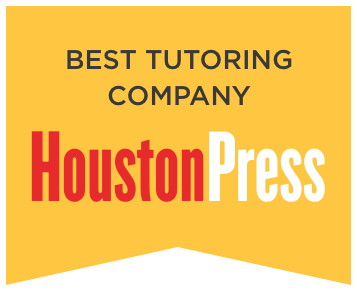 How can a Biology tutor help you?
Biology is the study of life in its simplest form. It can be the study of human life, plant life, natural life, and so many more types of life. Are you falling behind in your biology class, or are you having a hard time grasping some of the concepts your class is covering? If you want to get some extra help, contact Varsity Tutors! Our educational directors can help match you with a biology tutor to explain the concepts that confuse you. Houston biology tutors can work with you to help you prepare for your biology class.

Biology tutors in Houston, Texas, may be able to teach your biology lessons in a way that makes sense to you. For example, learning about biomes can be very interesting, but it can also be challenging to many students. Learning the conditions of each, the animals that thrive in each, and other details specific to each biome can be overwhelming. Your private biology tutor can guide you through all the biomes and go over the material with you in a way that complements your personal learning style. A professional tutor can determine how you learn best, and then adapt their teaching methods to line up with your strengths. This can make having a private tutor valuable and the learning process more enjoyable.
Houston Press: "Best Tutoring Company". 1-on-1 Tutoring by top Rice grads.
Recent Tutoring Session Reviews
"The student is getting ready to take his test in biology. They are reviewing over the chapters that they covered this year. We started by going over the parts of the cell; organelles and their function, since this was a topic that he felt he didn't understand well. We then reviewed in more detail the chapter discussing the skeletal system and muscles since they went over it really quickly in class. "
"Today the student and I finished chapter 3 by reviewing pedigree analysis. We then moved on to chapter 4 which discussed modes of inheritance that do not exactly follow Mendel's rules. We discussed conceptualizing alleles as wild-type (normal) and mutant and the nomenclature to describe these alleles. We also discussed how individuals can have more than two alleles for a given gene, such as with blood types. "