Call Now to Set Up Tutoring:
(847) 840-2442
Private In-Home and Online History Tutoring in Chicago, IL
Receive personally tailored History lessons from exceptional tutors in a one-on-one setting. We help you connect with in-home and online tutoring that offers flexible scheduling and your choice of locations.
How can History tutoring help you?
Whether you are learning about the history of the world's leaders or governments around the world, history can be a challenging subject. There are lots of terms to remember that are important to understanding how social groups have formed over the course of certain time periods, as well as other causes and effects. Are you struggling in your current history class? Chicago, Illinois, history tutoring can guide you through your history course's material. Varsity Tutors can help match you with a helpful tutor.

A personal tutor can work with you at your own pace. If you work better reading your history lecture notes before going over your textbook material, a tutor can cater their teaching style to how you learn best. If you prefer hands-on learning, a tutor can provide materials and methods to teach you in ways that you can understand. If you are learning about the social impacts of American presidents on the economy while they were in office, your private tutor can go over those impacts with you and help reiterate them to you if you get confused. The same goes for when you are trying to memorize large amounts of dates, places, people, and landmarks pertaining to a certain event or time period. History tutors in Chicago can teach you the way you prefer to be taught. Your tutor can help you memorize information by catering to your unique learning style.

If your history class is going over intellectual history, studying how people's thought processes have evolved over the course of time, but you can't wrap your own mind around it, a personal tutor can come by your side and work through those historical figures of thought with you. Aristotle, idealism, and other influential people and ideas can often be confusing if not explained in an environment where you are able to pay attention. A private tutor can review your class material to you and allow you to ask as many questions as you need. Chicago, Illinois, history tutors can help you work on the areas you need to focus on.

Do you have prior commitments outside of school, like a job, clubs, or sports? Your personal tutor can be flexible in planning sessions with you. If you meet in person, you can choose a convenient location for you to learn in, like a coffee shop or library. If you need to meet remotely, Varsity Tutors has an online learning platform that provides face-to-face video sessions. History tutoring in Chicago can provide the resources to help you study for your history class and exams.
Recent Tutoring Session Reviews
"Today we went over the next two Units on the students study guide that followed the Roaring Twenties. We delved into the Great Depression, and we discussed times, dates, places, and events. We also discussed previous lessons, reviewing key information. The student took extensive notes during our session."
"The student and I worked together editing his term paper. I advised him further on the structure of his paper, and how to organize paragraphs. I also noted pages where he could find useful quotes in his books to cite."
"The student continued to study for his history finals. He reviewed US immigration push and pull factors, the Stock Market Crash of 1929, and the causes of the Great Depression. The student is making great progress preparing for his final exam."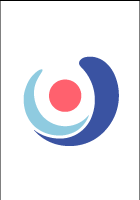 "We finished a few math problems for homework and spent the remainder of the time studying history for his final next week using a review sheet as a guide. We got all the terms on the front identified."
"I met with the student to help her finish a presentation and to help her get started on a paper for her summer history class. We finished the presentation, I left the student with a notecard to review. On the paper we came up with a topic and her main 3 arguments."
"Today we worked on tackling Finals for History. As there was A LOT to go over and the student hadn't had a chance to go over History. The way we broke it down, we worked to cover the most amount of material as possible. We talked about how knowing a bit of everything that will be covered rather than knowing a lot of just one thing is the best way to go. We also did a lot of talking as we studied. By talking I mean we talked about the issues in history, the artifacts and the geography. By talking about it the student learns better, rather than just straight memorizing the material."
"The student and I reviewed for her test which was the next day. Her teacher had provided her with an in-depth study guide covering the key points of all the topics that might appear on the test. Given the length of the packet, we were only able to talk through the key points and vocabulary for topics up through the Civil War. However, she said she was much more comfortable with the more recent periods of history and planned to continue studying on her own."
"Tutor and student discussed Paleolithic period, Neolithic Revolution, civilization (its essential features), Sumerian and Babylonian civilizations, the 6 earliest civilizations (Mesopotamia, Egypt, Indus Valley, Yellow/Yangtze River, Caral (Peru), and the Olmec (Mexican gulf coast), agricultural surplus, city states, empires, etc. Student acquainted tutor with the nature of her course (competency test prep), the exam for which she is preparing."
"Had assigned "Ratification" to be read over the long holiday weekend. The student applied himself, so we were able to jump right into the basics of US History and the Constitution. Working on vocabulary in the process of reviewing the literature."
"Reviewed and informally quizzed on US history from the period following the Civil War up to the beginning of World War II that was covered during previous session. Continued forward in history to help student comprehend student-provided study guides and textbook chapters about World War II up to the early 2000s."
"The student is in a U.S. History class and has struggled with the first couple of units. We worked on preparing her for her third unit test, which covered a fairly broad range of topics from the 1790's to the 1840's. Besides going over her notes and test review questions, I also worked with her on finding some unifying themes in U.S. History that tie some of these topics together. I think that the student will benefit from gaining a sense of the continuity of history, and the cause-and-effect relationships among some of the topics covered."
"History: Completed Westward Expansion packet/study guide for Tuesday.

Biology: Reviewed steps for the scientific method/process for quiz tomorrow.

English: Practiced and refined presentation on "How to catch a football" for class tomorrow.

Wednesday: We will work on writing a lab report, continue with history packet, and review geometry quiz."
Nearby Cities:
Evanston History Tutoring
,
Skokie History Tutoring
,
Oak Park History Tutoring
,
Downers Grove History Tutoring
,
Highland Park History Tutoring
,
Des Plaines History Tutoring
,
Glencoe History Tutoring
,
Naperville History Tutoring
,
Oak Lawn History Tutoring
,
Elmhurst History Tutoring
,
Lombard History Tutoring
,
Schaumburg History Tutoring
,
Lake Forest History Tutoring
,
Buffalo Grove History Tutoring
,
Wheaton History Tutoring
Nearby Tutors:
Evanston History Tutors
,
Skokie History Tutors
,
Oak Park History Tutors
,
Downers Grove History Tutors
,
Highland Park History Tutors
,
Des Plaines History Tutors
,
Glencoe History Tutors
,
Naperville History Tutors
,
Oak Lawn History Tutors
,
Elmhurst History Tutors
,
Lombard History Tutors
,
Schaumburg History Tutors
,
Lake Forest History Tutors
,
Buffalo Grove History Tutors
,
Wheaton History Tutors
Call us today to connect with a top
History tutor in Chicago, IL
(847) 840-2442