We are open Saturday and Sunday!
Call Now to Set Up Tutoring:
(404) 704-6763
Private In-Home and Online LSAT Tutoring in Atlanta, GA
Receive personally tailored LSAT lessons from exceptional tutors in a one-on-one setting. We help you connect with in-home and online tutoring that offers flexible scheduling and your choice of locations.
How can a LSAT tutor help you?
If you're aspiring to become a lawyer, you will need to take the Law School Admission Test (LSAT). The test should not be taken lightly, as it could determine a person's educational path. The test is given four times a year. This paper-based test is challenging, as it is written to test the ability of an aspiring law school student's mind to think critically and analytically. If you feel underprepared or you just know you're not as sharp as you need to be for any of the sections on the exam, Varsity Tutors can help match you with a tutor who can show you the ropes of the exam. An LSAT tutor in Atlanta, Georgia, can meet your needs and design your sessions in a manner customized for you to retain information effectively.

The LSAT requires test takers to have ample knowledge of the following subject areas: analytical reasoning, logical reasoning, reading comprehension, and writing. If you're unsure about your knowledge in any of these areas, an Atlanta LSAT tutor is a great option for extra reiteration of the topics on the exam. Your tutor can learn how you study, and then show you how to improve your habits so that they are efficient, effective, and sometimes even enjoyable! Do you learn better by experiencing lessons hands-on? Do you learn better with visuals? Or do you learn best by hearing information? Atlanta, Georgia, LSAT tutors can help you prepare for the exam by teaching you in the way that corresponds with your personal learning style.

Don't waste time trying to teach yourself how to master each section of the exam on your own. A tutor is prepared to teach you each of the subjects on the exam. The test has a time limit of 35 minutes for each of the five sections. All of the sections are multiple choice, except for the writing section. Multiple-choice tests can be challenging, as the writers of the exam love to twist phrases around to trick students. This exam will require your full attention and brainpower. LSAT tutors in Atlanta can help you pursue your educational goals with professional tutoring sessions.

Your tutor can meet you where and when you need to make your tutoring sessions convenient. Online, face-to-face tutoring sessions are available as well through Varsity Tutors' online learning platform. Call us today so our educational directors can help connect you with a personal LSAT tutor.
Recent Tutoring Session Reviews
"Continued learning about and practicing multiple integrals, then read through the engineering applications section and took exacting notes for the student to have for reference when her class covers the section."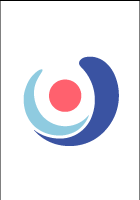 "I assessed the student on her math ability and it looks like she's very good at it. She uses a logical and organized thought process to solve each problem. I advised her on a strategy for word problems, in which she writes down the steps on paper before solving the math. We then worked again on synonyms, where she learned some new words for which she can make flashcards. Finally, we moved on to analogies, where she described her own strategy and I merely modified it, having her write down the relationship between the original pair of words given instead of keeping it in her head. I also gave her a list of common relationships in analogies that she could identify."
"The student and I worked on some word problems in Algebra. We also reviewed the topics he's covered so far in Chemistry. He's got a test next week so we started on the next chapter in Algebra. He picks up material very quickly and remembers most of what he's covered in previous years, so I'll be moving ahead with him in Algebra so he doesn't get bored."
"We looked at nursery rhymes, Caillou, and videos on ladybugs and salamanders in French. We drew French words on cards on one side and made pictures on the other side. We then proceeded to "buy" what was on the cards in French."
"First meeting with the student. He has a test tomorrow and that is why we set up a session in a hurry. It went well. He is aware of the dynamics of his class and the contents. His teacher wants a lot of memorizing vocabulary, grammar, and translations. They have very clear expectations and a study guide so there are no surprises to prepare for the exam. He has some questions about direct object, commands (stem changing and irregulars) and present progressive. We polished the sentences he needs to memorize for the test and he has previously translated to Spanish. There are just a few easy mistakes. At the end we worked on some grammar exercises related to the content and we went over the new vocabulary. I told him to review the grammar, do a few quizzes related to that grammar, review the vocabulary, and write the sentences again."
"During this session, we continued to work through games (logical reasoning) and also to discuss the student's future aspirations for law school and her legal career. We also discussed a study strategy for the next several weeks. Already, improvement is seen in the student's logical reasoning strategy."
"He did quite well on his latest practice test, aside from the games section, so we spent the session working on them. At this point, that is really the area we need to concentrate on the most. We plan to meet again to work on some more games questions and hopefully increase his speed. Given time, his accuracy is there but the speed needs to increase."
"The student and I went over two logic games in a detailed fashion. I went over how to diagram each game and the logical deductions necessary to complete the question. I also explained time management on logic games."
"The student was having trouble finding time for repetitive exercises this week, so we spent the session working through a Logical Reasoning sectioning. He did five questions at a time, and then we went over the confusing and missed answers. His greatest growth areas include assumption, and find the flaw, questions."
"The student and I had another excellent lesson. We continued to work on argument analysis, specifically the process of isolating ideas/premises and identifying assumptions. We applied this knowledge by reviewing necessary and sufficient assumption and strengthen/weaken questions. Finally, we continued our review of basic linear logic games, reviewing some of the more difficult games of this type."
"Today the student and I continued our intensive LSAT prep course by working through the prep booklet. The student shows a lot of promise with his argumentative ability, and just needs some refinement in recognizing the subtler points of argument analysis and answer prediction. We discussed directionality and why tests for finding the conclusion, reduction proofs for necessary and sufficient assumptions, and various strategies for tackling parallel reasoning and fixing the flaw questions. I assigned the student homework (re-reading and notating the work we did today) and he will be taking his second practice test after our next meeting. I have high hopes for the student, as he demonstrates a clear understanding of the logical machinery at work in the LSAT."
"Reviewed practice questions, noted challenging question structures, and formed relevant personal strategies. Completed a go-to, step-by-step method for evaluating questions, and built upon past strategies."
Nearby Cities:
Alpharetta LSAT Tutoring
,
Johns Creek LSAT Tutoring
,
Duluth LSAT Tutoring
,
Marietta LSAT Tutoring
,
Dunwoody LSAT Tutoring
,
Norcross LSAT Tutoring
,
Sandy Springs LSAT Tutoring
,
Decatur LSAT Tutoring
,
Roswell LSAT Tutoring
,
Lawrenceville LSAT Tutoring
,
Athens LSAT Tutoring
,
Smyrna LSAT Tutoring
,
East Point LSAT Tutoring
,
Gainesville LSAT Tutoring
,
Peachtree City LSAT Tutoring
Nearby Tutors:
Alpharetta LSAT Tutors
,
Johns Creek LSAT Tutors
,
Duluth LSAT Tutors
,
Marietta LSAT Tutors
,
Dunwoody LSAT Tutors
,
Norcross LSAT Tutors
,
Sandy Springs LSAT Tutors
,
Decatur LSAT Tutors
,
Roswell LSAT Tutors
,
Lawrenceville LSAT Tutors
,
Athens LSAT Tutors
,
Smyrna LSAT Tutors
,
East Point LSAT Tutors
,
Gainesville LSAT Tutors
,
Peachtree City LSAT Tutors
Call us today to connect with a top
LSAT tutor in Atlanta, GA
(404) 704-6763