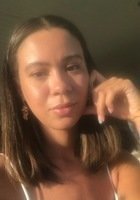 Javanna
Certified Tutor
I am a recent graduate from Scripps College where I received my BA in Psychology and minored in Portuguese as well as Spanish, Latin American, and Caribbean literatures and cultures. During my time at Scripps, I worked as a tutor and mentor with high school students for a nonprofit organization called Upward Bound. I also served as a private language peer tutor for Spanish and Portuguese. After graduation, I earned my TEFL certificate. I am currently working as a teaching assistant at a public school in Madrid where I teach English to high school students and adult learners. In addition, I teach private language classes for children. In 2023, I will continue teaching English in Brasil as a Fulbright scholar. While I have tutored a broad range of subjects, language learning is my passion. Being trilingual has opened the doors for many travel and work opportunities for me, which is why I love helping my students learn new languages.
Education & Certification
Undergraduate Degree: Scripps College - Bachelor in Arts, Spanish
Hobbies
I am really active and enjoy doing capoeira and yoga. Reading, watching films, cooking new foods, and spending time in the sun are things I enjoy doing in my free time. I am also very adventurous and love to travel!
Tutoring Subjects
Admissions
Adult ESL/ELL
College Application Essays
Conversational Spanish
High School English
High School Writing
Middle School English
Middle School Reading
Middle School Reading Comprehension
Middle School Writing
Other
Portuguese
Spanish 1