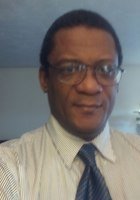 Joseph
Certified Tutor
I have always been an excellent student from High School to College, and I sure have been asked many times to provide tutoring in academic settings. I have always been involved in helping others on the path of education, whether friends , relatives or others unbeknownst to be me personally. That I had done before I ever provided tutoring in exchange for compensation for the first time in response to a parent who had approached me with a failing son in English. Now of course I have tutored my son and daughter thru high school and coached them for the SAT tests. They went on to earn one a BS in Computer Science and the other an MBA at prestigious schools.

Here I specialize in math, science, Spanish and French. I will cover all math topics up to pre-calculus. I hold French Baccalaureates I and II. I hold a professorial certification for Spanish as a Second Language. I have taught English as a Second Language for 2 years. I am fluent in English, Spanish and French, and have published both in French and English. As an Engineering student, I became a lifetime member of PHI THETA KAPPA, attesting to my academic excellence in education at the 2-year college level. I had also been nominated to the National Deans' list several times.

I prefer to focus my tutoring directly on the problem areas for students, and give direct help with homeworks. I evaluate with grade improvement. I will prepare students for specific tests as well by following preparation methodology outlined in a prep book.

At the moment I am available for tutoring from 1:00PM to 8:00PM. I can travel to students' residence or meet them online.