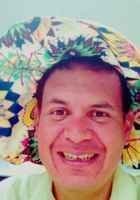 Humberto
Certified Tutor
MIB, MSc. Marketing & Industrial Engineer. Twelve years of experience in marketing, business intelligence and business development at multinational and local companies. Ability to achieve team objectives. Multilingual (English, Spanish, French) and IT super user (SAP-BO).
Education & Certification
Undergraduate Degree: Universidad de Lima - PERU - Bachelors, Industrial Engineer
Graduate Degree: La Salle Business Engineering School - SPAIN - Masters, Master in International Business
Hobbies
technology & swimming
Tutoring Subjects
Business
Business Analytics
Business Calculus
Conversational Spanish
Datamining
Discrete Math
Elementary School Math
High School Business
Industrial Engineering
Microsoft Excel
Microsoft Office
PC Basic Computer Skills
Project Management/PMP
Spanish 1
Technology and Coding
Thermodynamics
What is your teaching philosophy?
All students are individuals, and everyone learns in their own unique way.
What might you do in a typical first session with a student?
To clarify all reasonable questions students might have relative to the course objectives, as well as your expectations for their performance in class. As students leave the first meeting, they should believe in your competence to teach the course, be able to predict the nature of your instruction, and know what you will require of them. To give an understanding of who is taking your course and what their expectations are.