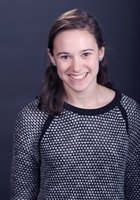 Claire
Certified Tutor
I began studying French when I turned eleven. My greatest strength as a tutor is connecting academic subject matter to life outside of the classroom. When I was a student, I found that my French coursework became much more engaging when I understood its use and broader context within the Francophone world. This is the type of knowledge that I plan to share with my own students. What they are studying can actually be exciting and useful.

I was lucky enough to study abroad twice during college. Living in France dramatically improved my language skills. I became a much more confident speaker, and developed a sense of spoken French outside of the classroom. My real passion for French comes through when I am speaking it. Confidence is one of the key factors in mastering a language, and it is a trait I wish to impart as a tutor.

Education & Certification
Undergraduate Degree: Colby College - Bachelors, French; Studio Art
Hobbies
cooking, art, photography
What is your teaching philosophy?
Every student has a unique learning style. The most effective teaching caters to the individual, and recognizes that there is no one right way to learn.
What might you do in a typical first session with a student?
In a first session, I get an understanding of a student's knowledge base. I also evaluate their feelings about the overall subject, their lessons in school, and where they lack confidence.
How can you help a student become an independent learner?
I help students become independent learners by providing them with study skills that are specific to their individual learning style.
How would you help a student stay motivated?
I help my students stay motivated with a large variety of activities and exercises. When learning a foreign language, there are endless scenarios that enhance comprehension. I always try to engage students by having them speak as much as possible. This builds confidence, which is one of the most effective motivators in teaching. Confident students make for engaged and interested learners.
If a student has difficulty learning a skill or concept, what would you do?
If a student has difficulty learning a concept, it is from a lack of appropriate teaching. Everyone learns in a unique way. By speaking with the student and understanding their concerns, I work with them to bridge gaps in comprehension. I use creative thinking and the student's existing knowledge to craft an effective teaching method.