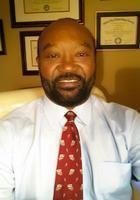 Harold
Certified Tutor
I see the ultimate goal of education as seeking answers, encouraging independent thought and the pursuit of knowledge. I believe that rational thinking and growth are facilitated through the acknowledgement that there may be different ways to resolve an issue and that answers to many questions may be outside of our realm of rational thinking. My goal is to encourage such a perspective in the classroom as well as how one goes about their daily lives. I therefore see my role as an instructor as one where students can learn not only about the subject matter, but also constantly transfer the method of learning to how they move through life.

I believe that active learning and being inquisitive are two of the most valuable motivators for learning and success. I have always strived to engage students in critical thinking and cultivated an interactive environment in which students can express themselves freely while learning to engage with each other in meaningful ways. At the graduate level, I emphasize the importance of research, not only for the data and possible exciting outcomes, but also for the value of keeping an open mind and asking about the process and validity of arriving at conclusions. My experience as an online student for 5 years, as well as being an adjunct faculty member has taught me that students need to be constantly engaged to fully benefit from the material they are striving to learn. The concept of the end-of-term finals has a valuable place in evaluating progress, but the continuous classroom or online engagement in trying to answer the question of so what? has a lasting effect on retention and understanding.

The value of the brick-and mortar classroom experience can never be replaced or overemphasized. However, I understand the dynamism and continuing evolution of alternative ways of learning and teaching based on the need for greater flexibility to accommodate family and personal goals. This evolution is evident throughout the entire spectrum of the educational system from high school through doctoral programs. Consequently, I believe it is essential that all instructors familiarize themselves with the online method of sharing and communicating with students at all levels.

I also believe that bringing an international and global perspective into the teaching environment is essential for students to grasp the dynamics of cultural differences, especially as they apply to public health, epidemiology, and health care in general. The concepts and products we in the United States take for granted are not necessarily available or applicable in many other countries. Several Universities have students from as many as 50 150 countries and unless a teacher keeps that in mind and applies a global perspective and thinking as part of how they interact with students, programs can fall short of attaining the objective of answering the fundamental question of So what?

I will bring a combination of corporate experience, international experience, expertise with online teaching, an awareness of the importance of cultural and ethnic diversity, and a great enthusiasm for teaching.
Hobbies
Golf cricket chess football movies theater cooking exercising
Tutoring Subjects
Adult ESL/ELL
Business
Business Ethics
Business Writing
Elementary School Math
Elementary School Reading
Elementary School Writing
Health Care Policy
High School Business
High School English
International Business
Marketing
Medical Terminology
Medicine
Middle School Science
Other
Public Health