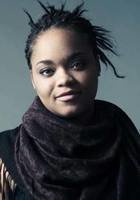 Olli
Certified Tutor
I grew up in Houston, TX and received my Bachelors degree in theHistory of Art and Architecture from Boston University. Over the past few years, I've had the opportunity to teach in diverse environments including both public and charter schools and art museums and galleries. Being a visual person myself, I find that learning can be a lot of fun when you are able to situate yourself in the setting of a certain subject matter. Want to know about ancient Egypt? Imagine what it would be like to be among the pharaohs and slaves by taking a video tour of a pyramid tomb. Struggling with vocabulary? Try discovering the etymology of words by taking a look at some Latin manuscripts written by monks centuries ago! As you can see, I like to draw in a lot of historic visual references to help learning a lot more dynamic and exciting.

I love teaching others about the subjects that mean the most to me: history and the English language. I find It is important to learn about the mistakes and triumphs of the past in order to understand how our actions today can have a positive or negative impact in the future. And I truly believe that effective communication is key in every aspect of life, from getting to know other people, to being able to evaluate situations intelligently, and spreading worthwhile ideas, both verbally and in written form.

Even though I find learning a lot of fun, I do get out from time to time, too. On my days off I like to read sci-fi novels, play the bass guitar, and bounce around Kansas City's awesome coffeeshops and art galleries.

Education & Certification
Undergraduate Degree: Boston University - Bachelor in Arts, Art History, Criticism, and Conservation
Hobbies
Reading, Art, Coffee, Bass Guitar,
Tutoring Subjects
Adult Literacy
African-American History
Conversational Italian
Fiction Writing
Middle School English
Middle School Reading
Middle School Writing