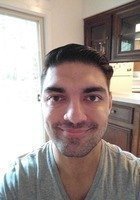 Anuj
Certified Tutor
I just graduated from the University of Texas-Austin with a B.A. in Psychology, a Business Foundations Certificate from McCombs, and a minor in German with a GPA of 3.92! I was a straight A student in high school as well, and took all advanced and AP classes. When I was at one of my high schools in Louisiana, the classes were all done online. I managed to finish all of the requirements for high school when I was only 14! Unfortunately, many of my classmates struggled without the presence of a teacher, and I began tutoring them. I tutored students from many different backgrounds in all subjects of high school for over 6 months, and greatly enjoyed it and would like to tutor again.


Now, having just graduated with my undergraduate degree, I am looking to begin tutoring as a true mentor, and not as a classmate. I have always excelled in and enjoyed the classroom setting. I scored a 34 composite on my ACT and 2120 on my SAT, and would be happy to help with the challenges of preparing for standardized tests, as well as regular subjects for school. Through the use of your or your child's textbook/test prep materials and problems that I assign for practice, I will make sure that you or your child is fully equipped for success!

Both learning and teaching provide me with a great sense of reward, and I am looking forward to tutoring (and learning from) you or your child.

Test Scores
ACT Composite: 34
ACT English: 33
ACT Math: 35
ACT Reading: 34
ACT Science: 35
SAT Composite (1600 scale): 1480
SAT Verbal: 730
SAT Writing: 710
Hobbies
film, photography, cross country, track, any form of creative expression
Tutoring Subjects
AP German Language and Culture
AP Music Theory
Art
ASVAB Prep
Audio Engineering
Basic Computer Literacy
CLEP Prep
CLEP Biology
CLEP College Algebra
CLEP College Composition
CLEP College Mathematics
CLEP German
CLEP History of the United States II: 1865 to the Present
CLEP Introductory Psychology
College Biology
College English
College Math
Composition
Conversational German
Elementary School Math
GED Math
GED Reasoning Through Language Arts
GED Science
GED Social Studies
German 1
German 2
German 3
German 4
High School Biology
High School English
IB Music
Mac Basic Computer Skills
Microsoft Excel
Microsoft Office
Music
Music Theory
Other
Photoshop
Piano
Singing
Social Sciences
Technology and Coding
Vocal Training
Voice