Work With The Perfect Tutor For You
We require the most rigorous qualifications of Aurora tutors, in addition to a background check. Only a tiny fraction of those candidates who apply ultimately make it through our demanding interview process. From this elite group, an expert director will help you find the best tutor to meet your individual needs – and we stand behind your satisfaction with our money-back guarantee.
Receive personally tailored lessons from exceptional tutors in a one-on-one setting. We help connect you with in-home and online tutoring that offers flexible scheduling and your choice of locations.
The Aurora School System
Aurora, Colorado, is one of the main suburbs of Denver. It has a population of approximately 325,000 residents, and the greater Denver metropolitan area has a total population of well over three million people. Most of Aurora's students attend schools within the Aurora Public Schools system, but four other school systems serve K-12 students living in Aurora.
No matter where your child is in his or her academic journey, Varsity Tutors can help you find a tutor in Aurora who can help your student overcome any academic hurdles he or she may face. The guidance of a private tutor can give your child a real advantage in his or her studies.
The number of students in classrooms can be an indicator of the likelihood that students who struggle to miss out on the extra attention they need. See the student-teacher ratios of Aurora schools below.
Aurora Student-to-Teacher Ratios
Cherry Creek High School has a 21 1 student-teacher ratio.
Cherokee Trail High School has a 19 1 student-teacher ratio.
Grandview High School has a 20 1 student-teacher ratio.
Eaglecrest High School has a 21 1 student-teacher ratio.
Rangeview High School has a 22 1 student-teacher ratio.
Colorado State Average has a 17 1 student-teacher ratio.
Though most of Aurora's public high schools have a student-to-teacher ratio that exceeds the state average, nearly all of the top ten high schools are also ranked within the state's top 100. The schools offering Advanced Placement courses to their students generally have an AP exam pass rate exceeding 60 percent, and two of the schools report an AP exam pass rate of over 90 percent.
Aurora High School Rankings
| High School | Aurora Ranking | State Ranking | AP Pass Rate |
| --- | --- | --- | --- |
| Cherry Creek High School | 1 | 1 | 91% |
| Grandview High School | 2 | 4 | 86% |
| Cherokee Trail High School | 3 | 25 | 61% |
| Smoky Hill High School | 4 | 30 | 54% |
| Chaparral High School | 5 | 42 | 78% |
| Eaglecrest High School | 6 | 43 | 68% |
| SkyView | 7 | 65 | 91% |
| Eagle Ridge Academy | 8 | 82 | Unavailable |
| Overland High School | 9 | 91 | 54% |
| Rangeview High School | 10 | 129 | 62% |
To get an idea of how your student's school is performing, the table below shows the scores earned by students at Aurora's public high schools on some of the exams required by the state. The Colorado Measures of Academic Success (CMAS) are yearly exams given to students in grades 3-8. The CMAS assessments measure a student's abilities in grade-level-appropriate mathematics and English Language Arts. In addition to the annual English and mathematics exams, science sections are added for fifth and eighth-grade students, and students in fourth and seventh grades complete a section in social studies. Once students reach high school, they take the PSAT in grades 9 and 10, and then the SAT in junior year.
Though some students are able to work through challenges on their own, a tutor's guidance provides interaction--something mass-market self-study resources lack. Personal tutoring puts the focus squarely on the best way to help your child achieve his or her goals. Whether it's test prep or classwork that's troubling your student, working with an experienced tutor in Aurora can make a noticeable difference in your child's academics, even if your child has already graduated from high school. Students attending one of the many colleges and universities close to Aurora in the Denver area can benefit from tutoring, too. Here's how the area colleges stack up:
Aurora University Rankings
| College | National Rank | Acceptance Rate |
| --- | --- | --- |
| Colorado School of Mines | 63 | 40% |
| University of Colorado - Boulder | 174 | 77% |
| University of Denver | 177 | 53% |
| University of Colorado - Denver | 287 | 61% |
| Regis University | 292 | 56% |
| Colorado Christian University | 780 | 94% |
| Metropolitan State University of Denver | Unavailable | 64% |
| Johnson & Wales University | Unavailable | 85% |
| Rocky Mountain College of Art & Design | Unavailable | 100% |
| Red Rocks Community College | Unavailable | 100% |
How Varsity Tutors Can Help
If you're looking for a patient, experienced tutor in Aurora, contact Varsity Tutors. The one-on-one attention of a tutor who enjoys teaching a challenging subject can make a world of difference for any learner. Plus, it's easy to schedule a session. You can choose in-person sessions at a location of your choice, or have your child meet with a tutor virtually using a secure online learning platform. With private tutoring, you can give your child the academic advantage that he or she needs to succeed. Get in touch with Varsity Tutors to get your student on the right track today.
Session Summaries by Tutors
"Like we discussed before I left, the student has a strong grasp of the math that she has seen before (the Algebra problems), so our future sessions will put a little more focus on the higher-level SAT problems, like the Geometry and Trigonometry problems. I will also be imparting some general standardized test-taking advice and tips which will help even if she encounters problems she cannot fully solve on her own. I am looking forward to next week's session!"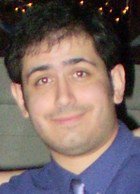 "The student and I began the session with some science, since that's where we left off last time. She already has some good strategies for the "Conflicting Viewpoints" section, which is great! We moved on to some math content review and some practice items. I'm having her read a few pages in a math review packet before our next session; I think it'll be good to start each session with a little math content review so it's not overwhelming with too much content at once. After some math practice, we did a few sections from the actual practice test #2. She did 2 passages from the English section and 1 from the science section. She's doing a great job with time management so far, and her content strategies are improving, which I know will continue throughout our sessions together!"
"Reviewed what the student had written of the scuba essay (roughly half). Edited for content and grammar. Drafted an outline for the finished paper. Ended session with details about protein transcription for a project the student will turn in next week."