We are open Saturday and Sunday!
Call Now to Set Up Tutoring:
(720) 305-6032
Work With The Perfect Tutor For You
We require the most rigorous qualifications of Aurora tutors, in addition to a background check. Only a tiny fraction of those candidates who apply ultimately make it through our demanding interview process. From this elite group, an expert director will help you find the best tutor to meet your individual needs – and we stand behind your satisfaction with our money-back guarantee.
Receive personally tailored lessons from exceptional tutors in a one-on-one setting. We help connect you with in-home and online tutoring that offers flexible scheduling and your choice of locations.
Aurora, Colorado, is a city that is part of the Adams and Arapahoe counties. There are over 100 parks spanning over 6,000 combined acres of natural areas. You can play golf at one of their six award-winning courses, as well as several private golf courses.

The community is served by the Douglas County, Brighton Public, Bennet Public, Aurora Public, and Cherry Creek Public Schools. Grandview High School is ranked #18 in the state by the US News & World Report. A good way to take steps to try to get into the school of your choice is by using a private Aurora, Colorado, tutor who can offer you expert test prep instruction and tutoring, either in-home or online. To help you work towards success in your courses, expert online or in-home private tutoring from tutors in Aurora is offered for both general class instruction and test prep. American Sentinel University is a small, private, four-year university with graduate and undergraduate programs. Expert online tutoring from Aurora tutors could help you work towards success in your test prep and coursework.

The community has access to a wide range of recreational activities. The Beck Recreation Center is a comprehensive center with an indoor pool, personal training center, massage therapy, and rental offerings. You can play racquetball or participate in group exercises. You can additionally visit seven outdoor pools during the summers. The Lowry Intergenerational Center offers preschool and recreational programs, while Meadowood Recreation Center houses a preschool, gymnastics program, and dance classes. Visit the Pottery and Bicentennial Art Center offers pottery classes for people of all ages. There are specialty classes, workshops, hand building, and more. Aurora Cooks is an organization that serves to provide a variety of classes for "ages 3 to 103," according to their website. There are classes available for children, toddlers, teens, and preteens, as well as date nights, adult classes, youth cooking camps, wine tastings, and mixology lessons. You can book birthday parties, as well as enjoy fresh herb and vegetables from the gardens on the grounds.

Golf is very popular in Aurora. There are six courses that are renowned throughout the US. Aurora Hills is one of the most popular among the locals. It is affordable with a challenging course that is fun for any ability level. Fitzsimons was first built in 1918, though it has grown since then. It offers golf lessons for children and beginners, as well as a challenging 18-hole military facility. There is a restaurant on the grounds, as well as a pro shop.

Don't struggle to get into your school of choice! Aurora, Colorado, tutors can help students pursue admittance into the school of their dreams.
Recent Tutoring Session Reviews
"Like we discussed before I left, the student has a strong grasp of the math that she has seen before (the Algebra problems), so our future sessions will put a little more focus on the higher-level SAT problems, like the Geometry and Trigonometry problems. I will also be imparting some general standardized test-taking advice and tips which will help even if she encounters problems she cannot fully solve on her own. I am looking forward to next week's session!"
"The student and I began the session with some science, since that's where we left off last time. She already has some good strategies for the "Conflicting Viewpoints" section, which is great! We moved on to some math content review and some practice items. I'm having her read a few pages in a math review packet before our next session; I think it'll be good to start each session with a little math content review so it's not overwhelming with too much content at once. After some math practice, we did a few sections from the actual practice test #2. She did 2 passages from the English section and 1 from the science section. She's doing a great job with time management so far, and her content strategies are improving, which I know will continue throughout our sessions together!"
"Reviewed what the student had written of the scuba essay (roughly half). Edited for content and grammar. Drafted an outline for the finished paper. Ended session with details about protein transcription for a project the student will turn in next week."
"We worked on the student's Physics notes since she is trying to catch up and complete all of the notes that wasn't able to do earlier in the semester. Then we reviewed for her Geography test on Mexico. We also set some goals for the week: 1) report 2) Finish Physics textbook notes Ch1-14 3) Study for US map test and set up time with teacher to make up the test 4) Work on travel guide project."
"I had anticipated the student having some homework we could look at together. We spent the beginning of the session building a rapport and getting to know what concepts she was studying in math. We ended up spending the hour reviewing bar graphs, fractions, and internalizing the multiplication table."
"We covered a lot of ground tonight. We discussed another chapter in the book we are reading, went over some math concepts, discussed the practice English section she took during the week, and did some English and math practice. The strategy moving forward is to get in as much practice time as possible to make the test-taking experience as comfortable as possible for her."
"Today we reviewed for her final she has on Wednesday. The material covered: chords, tangent lines, formulas with right triangles, area formulas for different shapes and much more. Since she will be given a formula chart I think she will do ok on her final. There is a lot of information but she has come a long way since her transfer here. I have faith in her and her abilities to pass this test!"
"The student and I worked on his Spanish review packet. The biggest thing he needs to work on is vocabulary, and I've suggested we start making/using flashcards during our sessions together. He can understand and apply the rules for writing verbs."
"The student and I worked through most of the algebra review. We spent a lot of time going over exponent rules, linear equations, and quadratic functions. He has a good grasp on the material, but we should review factoring quadratics and solving systems of equations (using both substitution and elimination) further."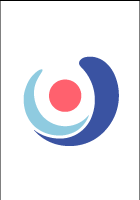 "Today, the student and I worked on the Science section of test one, and then went over websites she can use for extra support.  We also went over things to look for in the reading section and what we will do next session."
"We solved through ACT Math and determined some subjects that the student will need improvement on to achieve the score that she wants.  Since the student is aiming so high, and since they requested to have specific instructions on how much to study, it was advised that she solves at least one (preferably 2) complete ACT tests before next Saturday's meeting."
"The student and I reviewed applications of proportions, linear equations, evaluations of expressions. She scored an 80 on her last test. I will review some of the missed questions on her test as I tutor her in the future."
Call us today to connect with a top
Aurora Tutor
(720) 305-6032
Nearby Cities:
Boulder Tutoring
,
Lakewood Tutoring
,
Golden Tutoring
,
Arvada Tutoring
,
Denver Tutoring
,
Longmont Tutoring
,
Broomfield Tutoring
,
Northglenn Tutoring
,
Wheat Ridge Tutoring
,
Lafayette Tutoring
,
Louisville Tutoring
,
Erie Tutoring
,
Federal Heights Tutoring
,
Superior Tutoring
,
Colorado Tutoring