We are open until 8pm!
Call Now to Set Up Tutoring:
(404) 704-6763
Private In-Home and Online ISEE Tutoring in Atlanta, GA
Receive personally tailored ISEE lessons from exceptional tutors in a one-on-one setting. We help you connect with in-home and online tutoring that offers flexible scheduling and your choice of locations.
How can a tutor help your child master the ISEE?
Parents hoping to send their child to a private school will need to prepare their student for the ISEE, Independent School Entrance Examination. The test has three levels, one for each school level. The exam is meant to show your child's ability to perform in school and consists of verbal and quantitative reasoning, reading comprehension, math achievement, and an essay. Preparing younger students for a test that lasts three hours can be tricky, so the use of a tutor may be a good tactic to help make the process easier. Varsity Tutors can help you find ISEE tutoring in Atlanta, Georgia, for your student.

Every student studies and learns differently. It can be hard for new learners to study materials when they don't know the best way they learn yet. A personal tutor can help them with this. Not only may a tutor be able to determine your student's learning style, they may also be able to find the student's strengths and weaknesses. Armed with this information, your student's tutor could help them create a study plan that will lead them up to the test. Preparing for the exam consists of covering a broad range of topics. Your student may be stronger in some areas than they are in others, so working with a tutor can help them to focus on the areas that they really need help in. Your student's Atlanta ISEE tutor may create custom content for them each session that could help them prepare for test day.

Your student will be competing against many other students for entrance into the same school. They could get extra guidance by working with an Atlanta, GA, ISEE tutor that understands your child and their needs. Your child's current schooling may not prepare them for this exam, as the curriculum is not set to cover these exact topics. However, a tutor may know the ins and outs of the ISEE exam and be able to create lessons that focus on the same topics as the test. Having a solid understanding of each of the five areas addressed in the test is important, and your child's tutor will know that.

Your student's ISEE tutor in Atlanta can meet when it is convenient for you. If your child learns best in their own home, then the tutor could come to you. Finding a time for tutoring is made easy with Varsity Tutors' face-to-face online live learning platform. The system brings the tutor into the room to help your student, even when they don't meet face-to-face.
Recent Tutoring Session Reviews
"Review of percents, quick overview of outlining for the essay section, sentence completions. She was excited about being almost done with test prep. Hope she stays focused tomorrow, when it counts."
"We worked on reading comprehension exercises directly from practice exams. Student exhibits great curiosity and interest in fully understanding all reading subject material, but sometimes his inquisitive questions about the subject material distract him from answering the test questions efficiently. I compared focusing on test questions to sports performance (a topic he really likes) and that seemed to help motivate. I also promised to teach him more about new planet discovery (one of the reading topics he was very interested in) as a reward for continuing to practice his reading exercises throughout the week. I'm also introducing further test taking tips such as reading the questions before reading the text of a comprehension passage. The main challenge is helping the student stay focused on the test and to hold all his fantastic inquisitive queries on subject material until after all questions have been answered and the test completed."
"The student and I are progressing well with the math. Today we got almost through the very last of the material, with only a tiny section on word problems remaining. This will be perfectly timed for her practice test in just over two weeks!"
"The student and I reviewed vocabulary words from last session, he had mastered all but two words. I taught the last set of vocabulary words and left the ones that he didn't know with him to study until the next session. He should keep reviewing the list of vocabulary words."
"The student and I worked on vocab and reading today. She made sentences for me with some of the vocab and sentence completion words from the practice test we are working with. Her sentences were mostly grammatically correct."
"Today we went over some of the algebra homework problems I assigned him last night to clarify some of the concepts. Then he edited his essay from homework and highlighted the positives and negatives of his paper.
We went over more math concepts and problems today. We focused on basic algebra, rounding, estimating, and geometry (finding perimeters). I reminded him of key mathematical terms such as sum, product, absolute value, mean, median, and mode.
I assigned more algebra and geometry homework for him to complete tonight from his textbook. He is also drafting his own outline and creating an essay for a new prompt.
The student is such a pleasure to work with. He is a very bright young man!"
"The student had already taken a practice test, so we went over the questions she got wrong in the verbal and quantitative sections. She had a little trouble focusing, but she's very good at math and I taught her a little about percentages and negative numbers. I recommended she make flashcards to increase her vocabulary."
"The student and I continued working on the ISEE practice test, focusing mostly on the Quantitative Reasoning section. We plan to finish Quantitative Reasoning and begin Reading Comprehension next session. We plan to meet again next Saturday."
"This was our first session since the student returned from vacation. Then we moved on to reading comprehension. I assigned more of each subject for homework this week."
"The student continued to study for his standardized exam. Although his reading comprehension is excellent, he still needs work on vocabulary for analogies and the fill-in-the-blank type questions. He also needs a little additional work on multiplication and division of hundreds and thousands and algebraic expressions. He has not been exposed to square roots."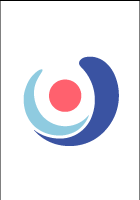 "We did another 90-minute session today. I told him that, eventually, we will want to work up to at least 2 hours to better replicate the length of the actual test. In this session, we worked on just the verbal and grammar sections. The student did a great job with the reading comprehension. I had asked him in the prior session to be sure to be able to justify and substantiate any answer he gives with specific examples from the passage(s), and he did that incredibly well in this session. We will continue to work on this section, but I already see improvement. We will also continue to work on the grammar section to try and get him to think more along the lines of these specific questions. He picks up on things VERY quickly, so I am eager to see the improvement that I know will take place."
"The student and I went through a practice assessment test covering algebra and pre-algebra topics. She did very well and said that she felt she had improved greatly. She said she'd speak to her mother and decide whether she wanted to continue preparing for the other assessment exam or to prepare only for this one."
Nearby Cities:
Alpharetta ISEE Tutoring
,
Johns Creek ISEE Tutoring
,
Duluth ISEE Tutoring
,
Marietta ISEE Tutoring
,
Dunwoody ISEE Tutoring
,
Norcross ISEE Tutoring
,
Sandy Springs ISEE Tutoring
,
Decatur ISEE Tutoring
,
Roswell ISEE Tutoring
,
Lawrenceville ISEE Tutoring
,
Athens ISEE Tutoring
,
Smyrna ISEE Tutoring
,
East Point ISEE Tutoring
,
Gainesville ISEE Tutoring
,
Peachtree City ISEE Tutoring
Nearby Tutors:
Alpharetta ISEE Tutors
,
Johns Creek ISEE Tutors
,
Duluth ISEE Tutors
,
Marietta ISEE Tutors
,
Dunwoody ISEE Tutors
,
Norcross ISEE Tutors
,
Sandy Springs ISEE Tutors
,
Decatur ISEE Tutors
,
Roswell ISEE Tutors
,
Lawrenceville ISEE Tutors
,
Athens ISEE Tutors
,
Smyrna ISEE Tutors
,
East Point ISEE Tutors
,
Gainesville ISEE Tutors
,
Peachtree City ISEE Tutors
Call us today to connect with a top
ISEE tutor in Atlanta, GA
(404) 704-6763