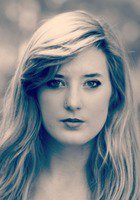 Kara
Certified Tutor
I am a freshman at Southern Methodist University, studying English. As a senior in high school I worked for a year as a paid tutor through Kumon Learning Centers with kids from ages 3 to seventeen. I enjoyed tutoring so much that when I began attending school in Dallas, I sought out more opportunities involving tutoring. In addition to my position with Varsity Tutors, in my free time I also tutor graduate students in ESL and work with elementary students on basic reading skills and homework help.

I am the most valuable when it comes to tutoring English. My high SAT scores indicate that I have an understanding of the more technical aspects of English such as grammar and vocabulary. This being said, I also exceed in both technical and creative essay writing. Because of these achievements I am also able to teach about the more subtle skills of writing such as tone and style.

When it comes to my teaching style, my preference is to establish a partnership with the student so that they feel comfortable with me which enables us to make a process that can be very frustrating and boring into one that is more relaxed and sometimes even fun. I also try to explain the importance of what is being learned so that the student has more incentive to work hard and retain the information after the tutoring sessions have concluded.

On a more personal note, I am extremely passionate about education and helping both kids and adults.
Test Scores
SAT Verbal: 780
SAT Writing: 800
Hobbies
English, Creative Writing, Photography.
Tutoring Subjects
College English
High School English