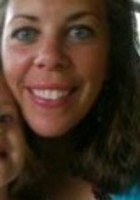 Juliet
Certified Tutor
As a mother of four children who loves working with kids and people. I've been tutoring for almost 20 years, and have many students who have gained from my helping them. I have worked with a wide range of math students, from elementary aged through high school aged. Whether you'd like to get ahead or want to review, I can assist you and work with you!!
Education & Certification
Undergraduate Degree: Ohio University - Bachelor of Science, Elementary education
State Certified Teacher
Hobbies
Likes to run and play tennis. Loves to cook. Volunteers at school. Has a huge dog and likes taking him to the dog park.
Tutoring Subjects
Elementary School Math
HSPT Math
HSPT Quantitative