We are open Saturday and Sunday!
Call Now to Set Up Tutoring:
(847) 840-2442
Private In-Home and Online Latin Tutoring in Zion, IL
Receive personally tailored Latin lessons from exceptional tutors in a one-on-one setting. We help you connect with in-home and online tutoring that offers flexible scheduling and your choice of locations.
Recent Tutoring Session Reviews
"In today's session, the student and I went over algebra 1. She has a test on Tuesday. The material covered graphing linear equations/functions, determining intersects and common points between functions, and simplifying linear equations. The student did a very good job. She seemed to get hung up on small aspects, but got the hang of the questions very quickly.
We also spent a little bit of time in biology. The topic dealt with transcription/translation."
"For an upcoming quiz, we covered the following topics: simplifying radicals, adding/subtracting radicals, multiplying/dividing radicals, and solving radical equations. Also, briefly reviewed missed question on previous quiz."
"Focused on vocab & reading comprehension sections.  Worked specifically on how to focus first on figuring out the definition of the blank words in vocab questions, and then finding their best match in the answer choices."
"We spent the first 45 minutes of the section covering Math- basic geometry, angles, triangles, lines, and segments. We then briefly reviewed the essay component of the writing section for 15 minutes. The last hour was spent going over critical reading passage strategies and practicing various passages together and individually. Progress was great! Students were all attentive and asked questions when confused. SAT Practice Test #1 was assigned to be completed by next week."
"Today we covered arc length and sectors of circles. The student was very engaged and was learning how to know the difference between the two sections. We also reviewed a quiz on factoring. The student needed little reminder on factoring trinomials, and quickly learned how to factor the difference of two squares. The student was more engaged and is showing progress."
"Worked with the student on reviewing for her Pre-Calculus test.  She is very comfortable with utilizing factoring and synthetic division.  Showed her a technique for finding derivatives to help give her a shortcut for solving problems.  Also helped her finish her Physics test.  "
"For this session, the student and I met at a local coffee house. We continued to go over her homework problems from this week's set. We spent some time reviewing how to use Excel spreadsheets instead of doing each problem by hand. Doing this saved a considerable amount of time and was far more applicable as it is what she would do at a job."
"The student and I covered the topic of photosynthesis this week. We went through the sections of his study guide that his teacher had covered in class, and used the text book to diagram the steps involved in non-cyclic and cyclic electron flow."
"I had the student do a 7 question self-created review sheet. It included basic two and three digit adding and subtraction, as well as multiplication, division, and word problems involving all four concepts. He did very well and I was impressed at his retention of the division skills I taught him Tuesday. We then played a game of bingo using his 3rd grade vocabulary flash cards. He has shown good retention of new words we go over with the flash cards as well."
"During this session we worked on preparing the student to take her Science test. We used her study guide to discuss weather, seasons, and heat transfer. In addition, we used her science textbook to use as a reading text. She seemed to have a good understanding of pressure and humidity. We discussed in further detail wind, and temperature. We used models to understand the earths rotation, and tilt and discussed how this effects the seasons."
"The student read a story on moon phases and tried to answer questions about it. She also read two chapters in our book, and she did great answering questions about what was going on story."
"We covered solving and graphing linear inequalities, as well as finding domain and range. The second topic was a question that the student had, which is great. She now has clear notes on the subject in case she needs to consult them during the school year."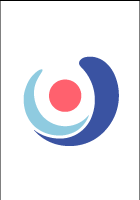 Nearby Cities:
Madison Latin Tutoring
,
Sun Prairie Latin Tutoring
,
Fitchburg Latin Tutoring
,
Middleton Latin Tutoring
,
Verona Latin Tutoring
,
Waunakee Latin Tutoring
,
Oregon Latin Tutoring
,
DeForest Latin Tutoring
,
McFarland Latin Tutoring
,
Cross Plains Latin Tutoring
,
Marquette Latin Tutoring
,
Windsor Latin Tutoring
,
Tenney-Lapham Latin Tutoring
,
University of Wisconsin-Madison Latin Tutoring
,
Marquette County Latin Tutoring
Nearby Tutors:
Madison Latin Tutors
,
Sun Prairie Latin Tutors
,
Fitchburg Latin Tutors
,
Middleton Latin Tutors
,
Verona Latin Tutors
,
Waunakee Latin Tutors
,
Oregon Latin Tutors
,
DeForest Latin Tutors
,
McFarland Latin Tutors
,
Cross Plains Latin Tutors
,
Marquette Latin Tutors
,
Windsor Latin Tutors
,
Tenney-Lapham Latin Tutors
,
University of Wisconsin-Madison Latin Tutors
,
Marquette County Latin Tutors
Call us today to connect with a top
Latin tutor in Zion, IL
(847) 840-2442