Private In-Home and Online PSAT Tutoring in Ypsilanti charter Township, MI
Receive personally tailored PSAT lessons from exceptional tutors in a one-on-one setting. We help you connect with in-home and online tutoring that offers flexible scheduling and your choice of locations.
100% Tutor Satisfaction Guarantee
At Varsity Tutors, we're committed to connecting you to top tutors capable of delivering an outstanding experience. That's why we provide a 100% tutor satisfaction guarantee.
How can a tutor help you master the PSAT?
Taking the PSAT helps students effectively prepare for the SAT. The PSAT is also known as the National Merit Scholarship Qualifying Test (NMSQT). When a student receives higher scores on the NMSQT, he or she increases the chances of obtaining scholarships and awards like the National Merit Scholarship. Over 180 million dollars in scholarships are awarded annually based on scores from the PSAT. When your child works with a PSAT tutor, he or she could be better prepared to ace this pre-college standardized exam. If your child is preparing for the PSAT, Varsity Tutors' educational directors can assist him or her in finding an experienced tutor in Ypsilanti Charter Township, MI.
Personalized PSAT instruction in Ypsilanti Charter Township could allow your child to develop a rapport with his or her tutor to facilitate the learning process. The tutor could create a comfortable study environment for your child where he or she feels free to ask questions. The tutor can provide immediate feedback. They will develop an amicable relationship that is focused on the mutual goal of helping your child get a high score on the PSAT. The tutor will get to know your child as it pertains to personality, learning style, and academic ability. Your child may get to know the tutor and see him or her as a positive role model. Tutoring will be engaging so that your child is excited to attend each session. The tutor can encourage your child to excel on the PSAT to become eligible to receive scholarships.
Private 1-on-1 Tutoring by top U Mich Honors Grads! 4.9/5.0 Satisfaction Rating*
Session Summaries by PSAT Tutors
"The student and I had a productive session today, and intensified our efforts to prepare her for the PSAT. For reading, I assigned her some extra difficult passages and questions in order to challenge her reading comprehension and stimulate her to excel in reading. She had a harder time understanding the passage, but she did well in answering the correct questions. For math, we consolidated her skills in solving algebra and geometry. For writing, we practiced improving paragraphs, and she did well."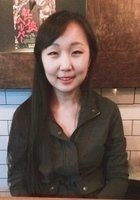 "The student did very well on his PSAT writing and language homework, boosting his score by several points over the last practice section he did. He also did very well on the math section he completed. We worked through some extra practice for the writing section, and I assigned two more writing homework sections for next week."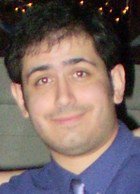 "The student had finished a whole practice test of the PSAT for homework. We went over the answers and that helped us transition to our last subject - reading. Reading on the PSAT and the ACT may differ more than the other two shared subjects because of the very noticeable time difference. She does not struggle with time, and she has a good method for reading. I think she will inch her score up if she works on two aspects--coming up with an answer before she looks at the choices and then trusting herself. The point is to find an answer that best fits her reading. Additionally, the student should rule out answers if she finds something wrong with them. The point is not to argue for an answer, but weed out the three wrong answers. The student will do a reading practice section and an additional essay."