Call Now to Set Up Tutoring:
(734) 348-3890
Private In-Home and Online LSAT Tutoring in Ypsilanti charter Township, MI
Receive personally tailored LSAT lessons from exceptional tutors in a one-on-one setting. We help you connect with in-home and online tutoring that offers flexible scheduling and your choice of locations.
Recent Tutoring Session Reviews
"We went over logic games. We covered loose sequencing, different universes, and how to diagram appropriately. The student should go over test 71 for next session and start building on speed."
"Good job today! Since we're still establishing fundamentals (and since the test is still a good ways off) I think we're covering the strategies/game types at the right pace, though I'll make sure to include LR study next session. For now, the student should focus on getting comfortable with diagramming and rule shorthand for the various game types. Her homework is to evaluate preptest 55, complete any outstanding logic games worksheets, and take preptest 54 under test conditions. Also, really work on time management for the test - abandon a subsection that's draining too much time and move on."
"He and I continued to try to get him to his goal score on the test. He is currently stuck at about 70 percent accuracy on the logical reasoning section, and his pacing is a bit behind, as well. We went over the questions he is missing, and I broke down how to work quickly through the answer choices, while emphasizing the proper process for each questions type. He does show an improved ability to work quickly through the reading comprehension passages, and his accuracy is improved, as well, though not to the level he wants."
"He and I worked on logic games today. I taught him that he should be doing as little writing as possible to save time. He should spend more time up front looking for deductions so that he doesn't feel lost in the middle of the game. Also, if someone writes more than one scenario out in a question, it is very likely that they missed an important deduction. For now however, we are still going for accuracy over speed. Next session, we will focus on causative arguments and weakening questions."
"Reading Comprehension: Annotate passages, keep track of issues and different viewpoints. Logic Games: be patient and disciplined when making deductions. Group answer choices by theme. Logical Reasoning: Use diagrams to organize what you are given, distinguish between what's taken as true and what's inferred."
"Reviewed LG and LR - student takes their exam on Saturday. I encouraged her to practice both RC and LG under timed conditions in order to improve time management. I suggested she pay attention to every small and large detail on LR. "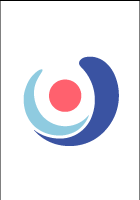 Nearby Cities:
Detroit LSAT Tutoring
,
Sterling Heights LSAT Tutoring
,
Ann Arbor LSAT Tutoring
,
Farmington Hills LSAT Tutoring
,
Rochester LSAT Tutoring
,
Augusta charter Township LSAT Tutoring
,
Angell LSAT Tutoring
,
Belleville LSAT Tutoring
,
Macomb LSAT Tutoring
,
Bridgewater LSAT Tutoring
,
Canton LSAT Tutoring
,
Clinton LSAT Tutoring
,
Dexter LSAT Tutoring
,
Hamburg LSAT Tutoring
,
Manchester LSAT Tutoring
Nearby Tutors:
Detroit LSAT Tutors
,
Sterling Heights LSAT Tutors
,
Ann Arbor LSAT Tutors
,
Farmington Hills LSAT Tutors
,
Rochester LSAT Tutors
,
Augusta charter Township LSAT Tutors
,
Angell LSAT Tutors
,
Belleville LSAT Tutors
,
Macomb LSAT Tutors
,
Bridgewater LSAT Tutors
,
Canton LSAT Tutors
,
Clinton LSAT Tutors
,
Dexter LSAT Tutors
,
Hamburg LSAT Tutors
,
Manchester LSAT Tutors
Call us today to connect with a top
LSAT tutor in Ypsilanti charter Township, MI
(734) 348-3890