Private In-Home and Online Geometry Tutoring in Ypsilanti charter Township, MI
Receive personally tailored Geometry lessons from exceptional tutors in a one-on-one setting. We help you connect with in-home and online tutoring that offers flexible scheduling and your choice of locations.
100% Tutor Satisfaction Guarantee
At Varsity Tutors, we're committed to connecting you to top tutors capable of delivering an outstanding experience. That's why we provide a 100% tutor satisfaction guarantee.
Session Summaries by Geometry Tutors
"The student and I went over her geometry homework and reviewed for her biology test. Her homework covered the basics of circles. We discussed the definitions of radius, diameter, chords, secants, and tangents. Her homework mostly dealt with the tangents of circles. We covered the congruency of tangents of the same circle that meet at a point outside the circle as well as the triangles created by tangents and radii. She had no difficulties digesting the information and just needed some reinforcement. Her biology test covered the theory regarding plants. We discussed how plants were different from other lifeforms and the origins of plants from green algae. We also covered the differences between different plant types like the differences between vascular/non-vascular, angiosperms/gymnosperms, and monocots/dicots. We talked about the three plant cell types as well as the three plant tissue types. Great first session!"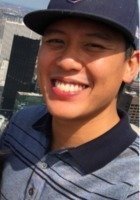 "The student and I reviewed concepts for her Geometry test tomorrow. We used her chapter tests and text book to work on problems and to review definitions and make flash cards. We reviewed: triangle proportions and ratios, Pythagorean theorem, similar and congruent triangles, geometric proofs, and conditional statements. She was able to work through a lot of the problems herself. We worked through a number of practice problems and she said she felt much more confident and prepared. She also made flashcards on the different conditional statements to help her memorize them."
"The student's teacher is giving a re-test tomorrow of his previous test for similar polygons to the entire class. We reviewed the problems from the previous test that will be similar to problems on the exam tomorrow. Many of his mistakes were due to Algebra mistakes. We practiced multiple similar Algebraic problems and he did very well with them. The other difficult problems were with similar shapes inside each other. He did well when we practiced solving these problems by first separating the shapes. Finally, we spent time reviewing the relationships of lengths, areas, and volumes of similar polygons. He did well with these problems as well. He felt much better about the material after our session, especially with the Algebra."